Garage doors have become statements and design elements in many home designs today. While function should still be the primary goal, garage door styles, designs and colors are proving to be equally important. Early garage doors were hinged on the sides and swung open, these doors function very well, but require a great deal of space. One piece garage doors swing open and closed on a pivot point. these function, but do not allow for a good seal between garage door and the frame and are often times very heavy. Sectional garage doors are the most common type of garage doors we see today. Sectional garage doors are made of separate panels that hinge together, and open and close using tracks, wheels, pulleys, cables and springs. Sectional garage doors can be made of many types of products like steel, aluminum, vinyl and wood. There are also rollup doors that rollup and wrap around in a cylindrical fashion, these are most often seen in commercial applications. In the UK they have developed Round the Corner garage doors. These type doors are similar to sectional doors that run in an over head and floor mounted track and are a interesting option if you have low clearance or minimal space in your garage.
Carriage Doors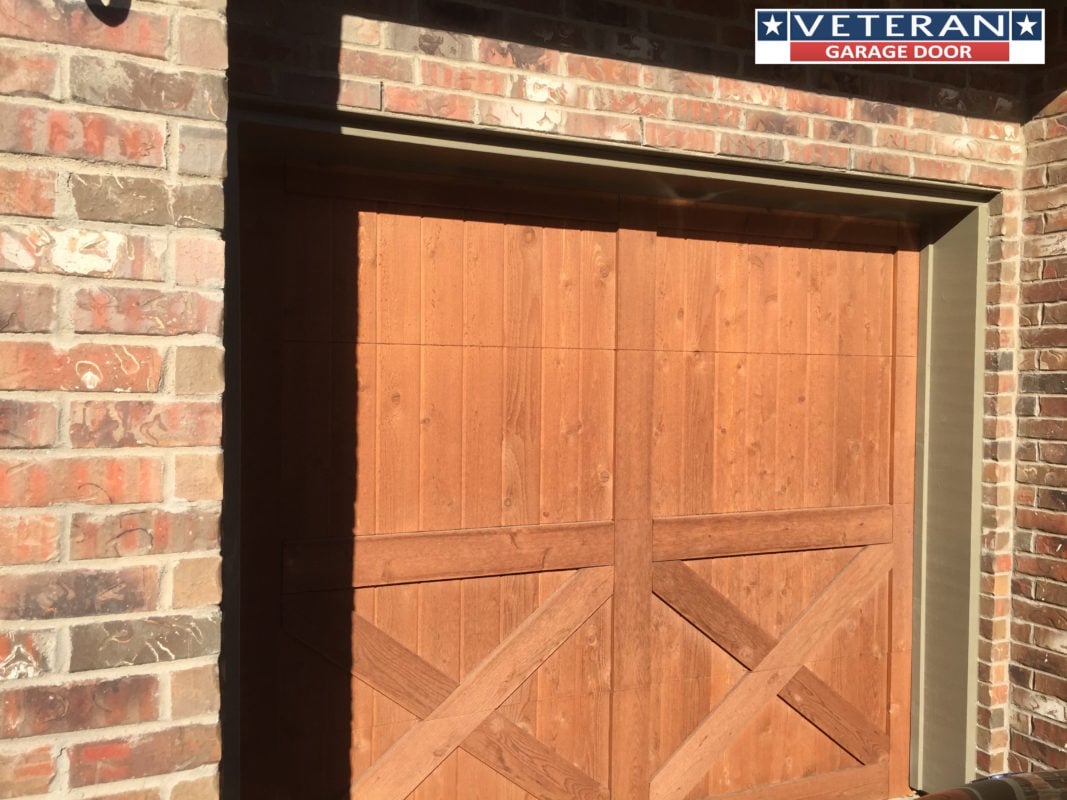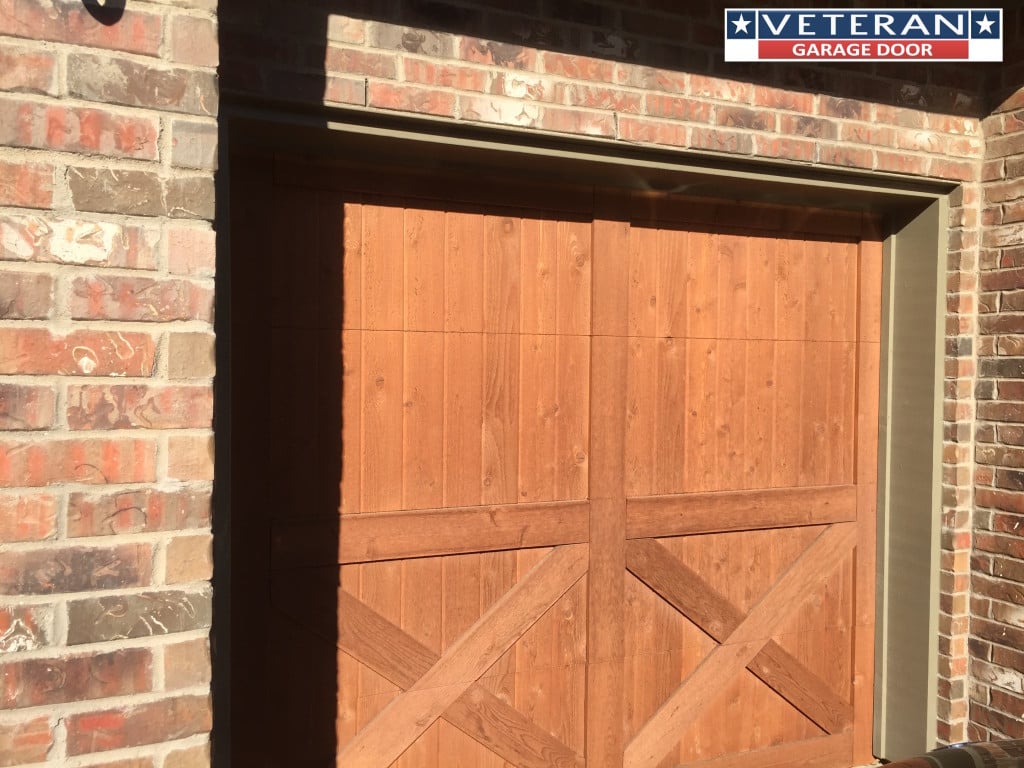 Carriage doors are doors that hinge on the sides and swing open. In design they look like carriage house doors from Southern Plantation style homes. This style of door has become a design preference for many people, but they require lots of room to swing open and closed. Since look has become so important, sectional doors are now being made that look like carriage doors, but since they are sectional they open up and down using sectional door technology. This is a great design option to attain the carriage door look without space requirements of true carriage doors.
One Piece Garage Doors
 
As described earlier one piece garage doors are made of one continuous panel that pivots open and closed using extension springs. These doors can be made of wood, steel, aluminum and many other products. While One Piece Garage doors were the norm many years ago, today you will find them mostly on older homes. Many older homes today have had their garage doors changed out to sectional doors. One piece garage doors are still available on the market today, but there are few styles to choose from compared to sectional garage doors.
Sectional Garage Doors
 
This is the most common type of door seen in the residential market today. Sectional garage doors come in many styles, colors, sizes, and shapes including the carriage style we discussed earlier. Sectional doors can be customized with windows and decorative hardware to fit your design choices.
Roll Up Garage Doors
This style of door is most often seen in commercial applications, but could be used in residential construction as well. These doors roll up around a coil above the garage door opening. There are limited styles and colors for this type of door.
When looking at the types of garage doors available, you will also want to consider the gauge of metal you want the garage door to be made from and whether you wanted an insulated door or not. If you live on the coast or in a part of the country that experiences high winds or frequent tornados, you might also consider a door that is reinforced to help protect from high winds, tornadoes and hurricanes.
When choosing the gauge of metal used for your garage door remember the smaller the number, the thicker or heavier/stronger the metal is. I would recommend 24 or 25 gauge as opposed to the thinner/weaker 27 or 28 gauge metal. You might also consider fiberglass, vinyl or wood panels as well. The benefits of vinyl or fiber glass is dent resistance, but the risk is the panels break or crack if impacted by some objects. The benefit of wood is the strength and repair ability, but the draw backs are wood rot, the weight of the door and maintenance required on wooden doors.
Design Elements
 
In today's garage door industry, beauty is almost as important as function in garage doors. Garage door manufacturers now offer many different design elements. These design elements range from color choices to windows to textures to stampings in the garage door panels. You may want a classic carriage house design or you may want a contemporary look or one of many options in between. Most residential garage doors today have a wood grain look and feel, but you can choose panels that are smooth with no texture at all. You can also choose what design is stamped into the door be it small panels, large panels or again smooth with no stamped panels at all. Garage doors come in many sizes and shapes. The most common residential garage door sizes are 16X7, 16X8, 14X7, 14X8, 12X7, 12X8, 9X7, 9X8, 8X7 and8X8. However, there are garage doors that arch and that tapper at the top, with styles to fit those designs as well.
Hollow Back Garage Doors
A hollow back garage door refers to the inside of the door being hollow meaning there is a layer of covering on the outside of the garage door only. Inside the garage door spines and support structures are visible.
Insulated Garage Doors
Insulated garage doors are just that, insulation is applied to the inside of the garage door and can help keep your garage color in the summer and warmer in the winter. Insulated garage doors can have a major impact on your homes energy usage as the garage door is typically the largest opening in your home.
There are many design options for you to consider for your garage door. There is also a wide range of pricing dependent on the design choices you make. There are garage door options to fit every budget.
You will need to research the different manufacturers to find the style that fits your needs.