Veteran Garage Door Repair In Azle, Texas
14545 FM 730 N Suite 101, Azle, TX 76020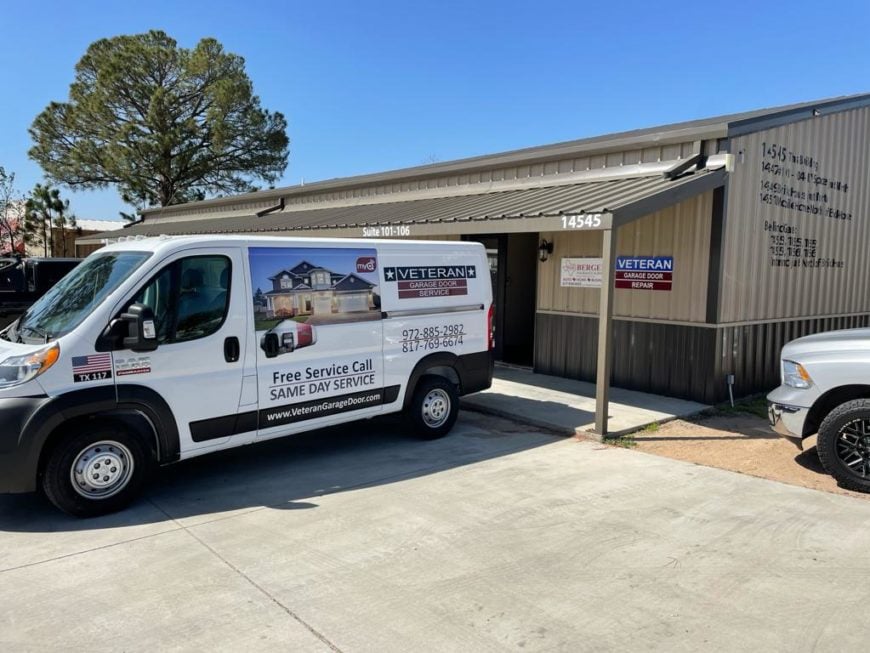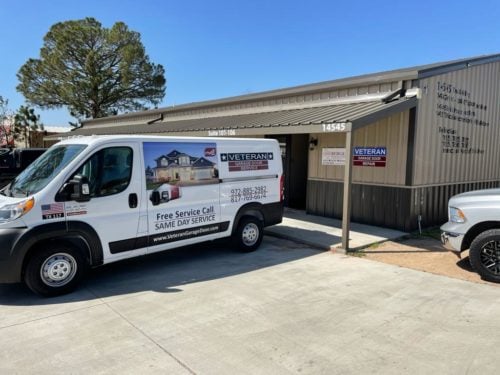 A small city about 16 miles west of Forth Worth, Azle, Texas, is on State Highway 199. Most of the city is
in Tarrant County, but small portions extend into Wise and Parker counties. The city's area is 8.8 square
miles, and only .20 percent is covered by water.
The city was first settled in 1846 by Dr. James Azle Steward when he moved into a cabin. The first post
office was established in 1881, and the town was called O'Bar after the man who got the postal service
to serve the community.
In 1883, Steward donated land for a townsite and the city's name was changed to Azle. As of 2019, the
city's population was estimated to be 13,351. Azle operates with a council-manager government. Today,
the city's leading employers are Azle Independent School District, Walmart, Harris Methodist Hospital,
Bur-Mont Inc., Tri-County Electric Coop, Albertson's Grocery, and the City of Azle.
Veteran Garage Door Azle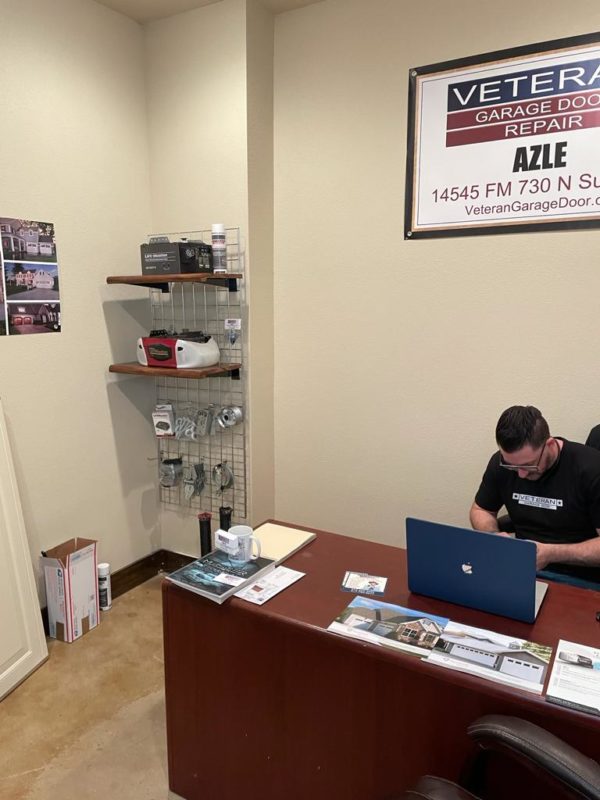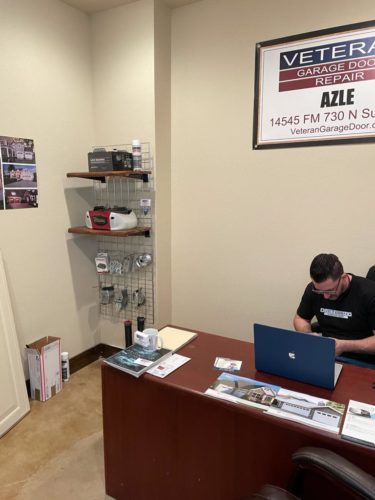 Veteran Garage Door in Azle is a full-service garage door repair company. We can handle any garage
door problem with an effective and efficient approach. Regardless of the size or complexity of the
project, you can depend on our qualified garage door technicians to take care of the problem.
Regardless of the make or model of your garage door, you can rest assured that it will be in caring,
competent hands when you call Veteran Garage Door in Azle. Some of the more common problems we
handle include:
 Remote keypad programming
 Garage door opener repairs
 Sensor replacement
 Loose chain belt repairs
 Noisy garage doors
 Vehicle programming for garage door openers
 Bent tracks
 Doors that are off-track
 Gear sprocket repair
 Broken hinge replacement
 Cable repair and replacement
If you have a garage door repair need, or if your garage door opener is not operating as it should, call
Veteran Garage Door in Azle to take care of the problem. We have the experience, tools, equipment,
parts, and know-how that it takes to fix any garage door problem.
Why Does Veteran Garage Door Azle Stand Out?
At Veteran Garage Door, we only hire the best garage door technicians. To ensure your safety every
employee undergoes a thorough background check. Each employee has undergone extensive training
and has hands-on experience in handling the gamut of garage door problems. All our trucks are fully
equipped with the tools, equipment, and parts needed to tackle any kind of garage door problem.
We understand that your time is important, and when you schedule an appointment with our team, you
can count on our technician arriving on time and prepared. We don't just work to resolve the obvious issues. We will get to the root of the problem to ensure that there is a long-term fix. We want you to
have lasting results and quality service from your garage door.
Each project is addressed individually and given the attention that it specifically requires. We will
thoroughly assess the situation then come up with a detailed estimate for fixing the problem before
work begins. We will give you the opportunity to determine if you are ready for us to continue with the
project. All parts and labor come with a warranty, so you know that the job will be done to specification.
We understand the importance of fixing it right the first time.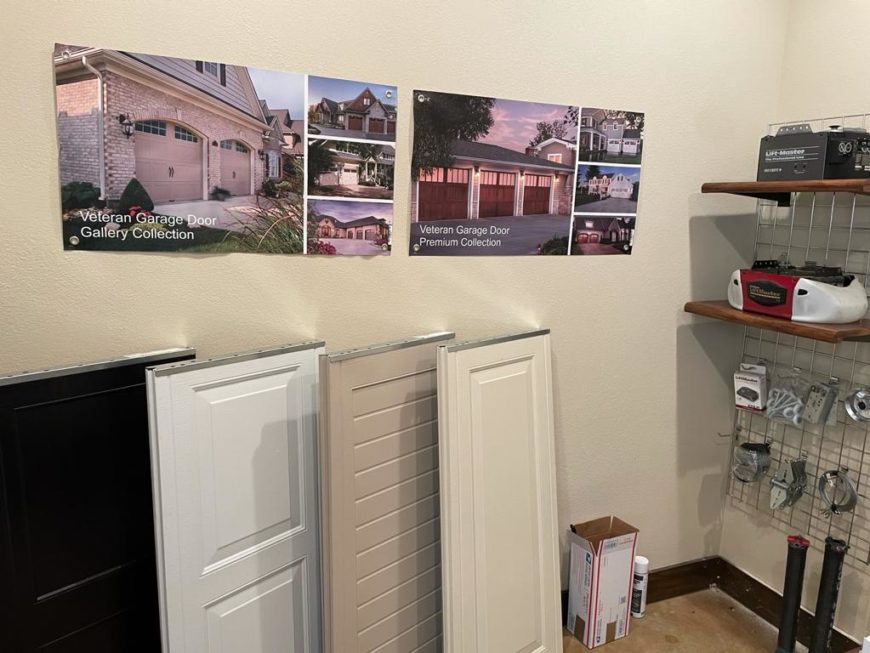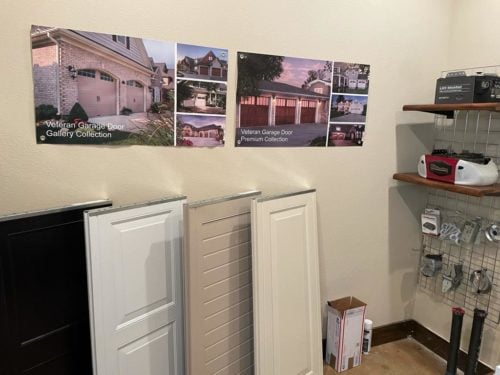 Veteran Garage Door Azle will inspect the garage door, fix the problem, make sure the garage door is
working properly, and then do another check to make sure everything is in order before we leave the
jobsite. We use only the best quality hardware and parts, so you can rest assured that the job will be
done right, and the results will last. Nobody has time to address the same issue time and time again.
Excellent Customer Service Offered By Veteran Garage Door Azle
Sometimes things are better when done the old-fashioned way. At Veteran Garage Door, we understand
the significance of good old-fashioned customer service. We take our jobs seriously, and we believe in
an honest, straightforward approach. We do not skimp on service, and we put customer safety first.
Garage door emergencies are just that – emergencies. We offer fast around-the-clock response to
ensure any garage door problems are addressed as quickly as possible.
You should not be penalized for those after-hours emergencies either, so you can rest assured that
Veteran Garage Door will not tack on an extra service fee or any unnecessary charges. You will only be
charged for the services and the parts that your specific project requires. Our goal is to ensure that your
job is handled professionally and promptly. You can be comforted in knowing that the job was done
right.
Providing Top-Notch Garage Door Repairs in Azle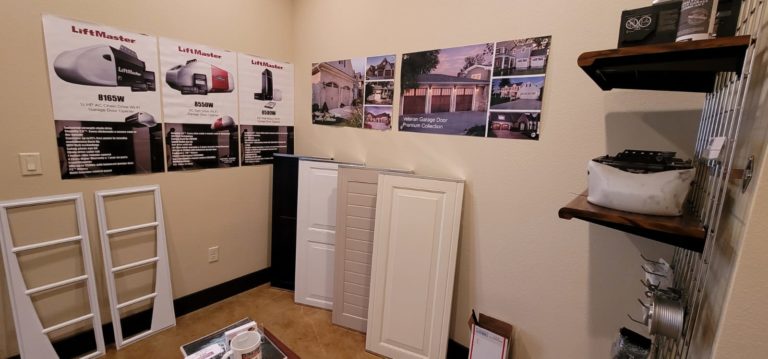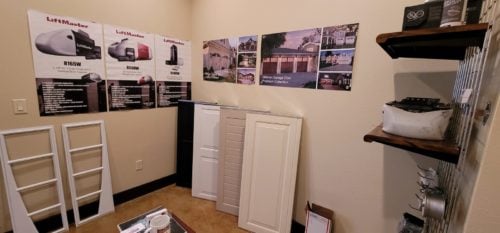 Your garage door make or model does not matter because we can take care of the problem. Veteran
Garage Door in Azle services all makes and models of garage doors and garage door openers. Some of
the brands we service include:
 Clopay
 Wayne-Dalton
 LiftMaster
 Garaga
 Sears
 Chamberlain
 Midland
 Lynx
 Raynor
 Amarr
 Craftsman
 Dynaco
 Northwest Door
 Marantec
 Alumatek
As a family-owned business that takes pride in serving our communities by offering quality garage door
services at reasonable prices, Veteran Garage Door works to earn your business and to keep your
business. When it comes to superior results, and the most cost-effective solutions, we have the answers
that your project demands.
Garage Door Repair Azle, Texas, Can Trust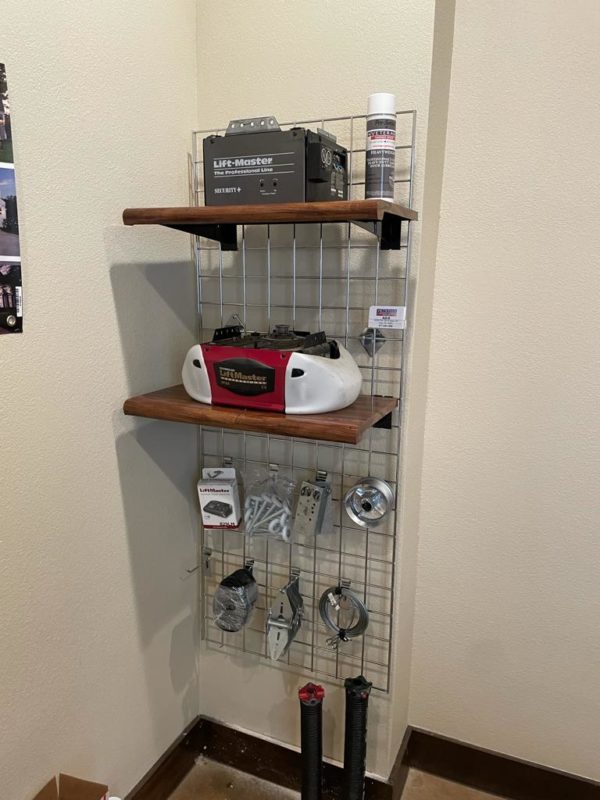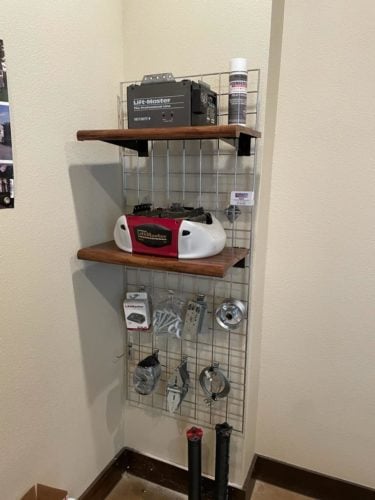 When it comes to a dependable, trustworthy garage door repair company, more people have come to
count on Veteran Garage Door Repair to address their garage door needs in Azle. We work to establish a
lasting relationship that has mutual trust. Our technicians are honest, dependable, and have a strong
work ethic, you so can count on the job being handled as it should.
If you are needing any kind of garage door repair or garage door maintenance, call us today to schedule
an appointment. We offer fast, friendly service with superior results on all levels!