Veteran Garage Door Repair Denton TX
525 Fort Worth Dr Unit 208, Denton, TX, 76201
Veteran Garage Door Repair – Denton, TX
As part of the Dallas-Fort Worth metroplex, Denton has a population of about 136,268 people.
The center of the town is the Denton County Courthouse-on-the-Square Museum allows visitors
to take an in-depth look into local history. The University of North Texas campus is dotted by
outdoor sculptures. Also, in town is the Bayless-Selby House Museum is a grand Queen Anne-
style home featuring a Victorian interior. Nearby is Lewisville Lake, which is ringed by marinas
and parks. It is known for its catfish and bass fishing.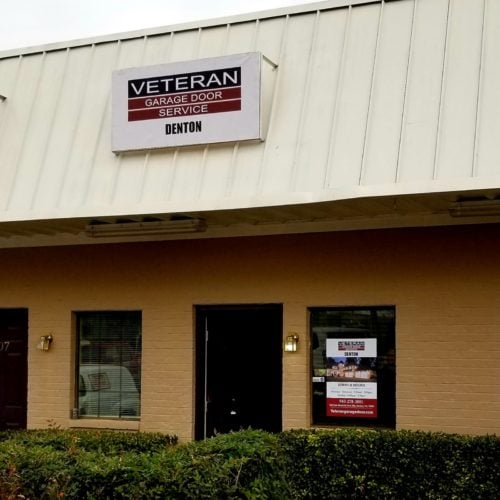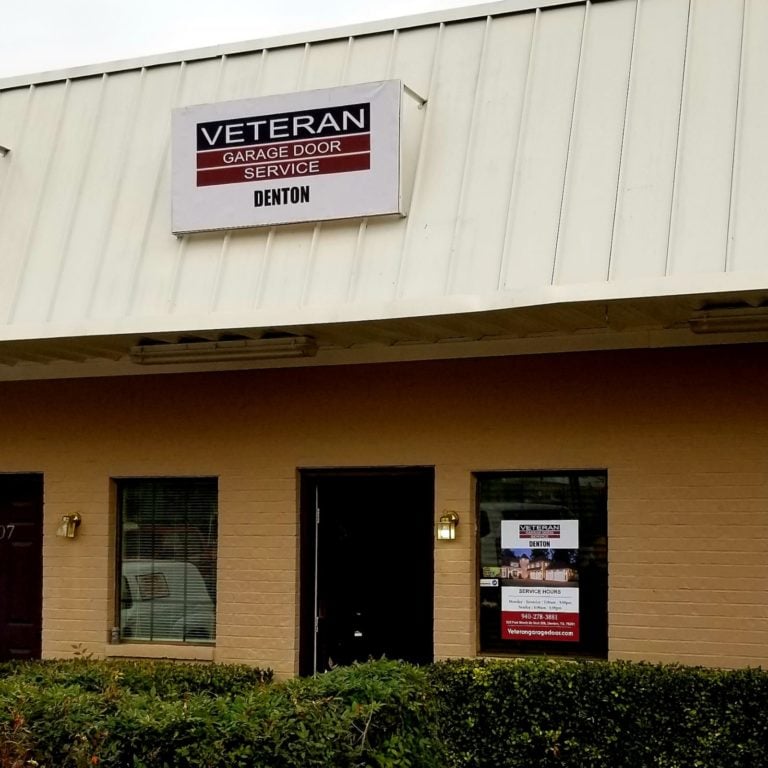 When it comes to garage doors in Denton, you can rely on the experienced team of professionals
at Veteran Garage Door. The team at Veteran Garage Door can take care of all your service,
maintenance, and repairs for your garage doors. Here are a few of the projects that Veteran
Garage Door can handle for Denton residents:
 Garage door maintenance
 Bent tracks
 Replacement of broken springs
 Garage door opener repair
 Door off-track
 Garage doors being noisy
 Replacement of broken rollers
 Programming of vehicles and remote keypads
 Sensor replacement and repair
 Repair of gear sprockets
 Repair of garage door cables
 Capacitor repair
 Loose chain belt repair and replacement
 Smartphone controls
 The gamut of garage door services that you might need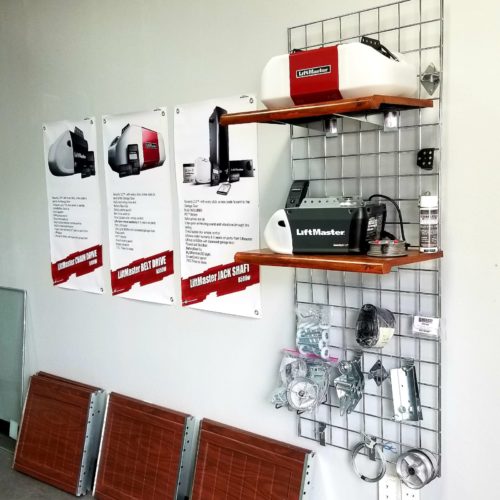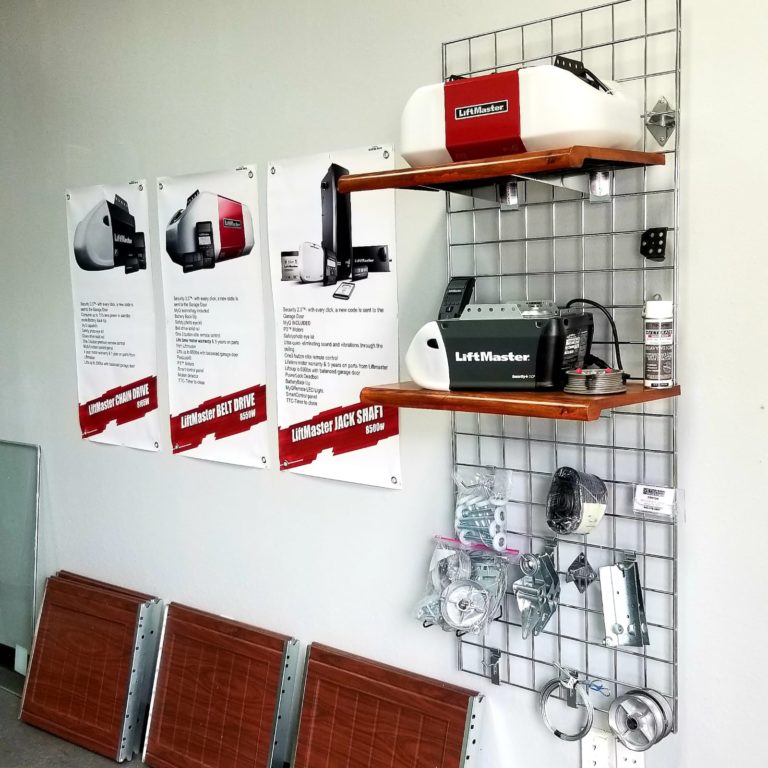 How Does Denton's Veteran Garage Door Stand Out From Other Garage Door
Companies?
When it comes to garage door repair companies, not all are the same. Veteran Garage Door in
Denton takes pride in its workmanship. With an established reputation, we have become the first
choice for many Denton residents to take care of their garage door needs. Our company takes
customer service seriously, so you can rest assured you will completely happy with the results of
the project.
At Veteran Garage Door, we understand emergencies arise. We offer a fast, friendly response to
your garage door repair needs. If you need garage door repairs, you want the problem to fixed
right and quickly. Garage door issues in Denton can be stressful, dangerous, and take up a lot of
valuable time. Veteran Garage Door in Denton works to stand out and provide you with first-rate
results when you need quality garage door service.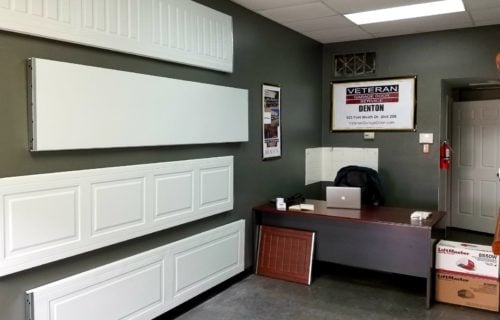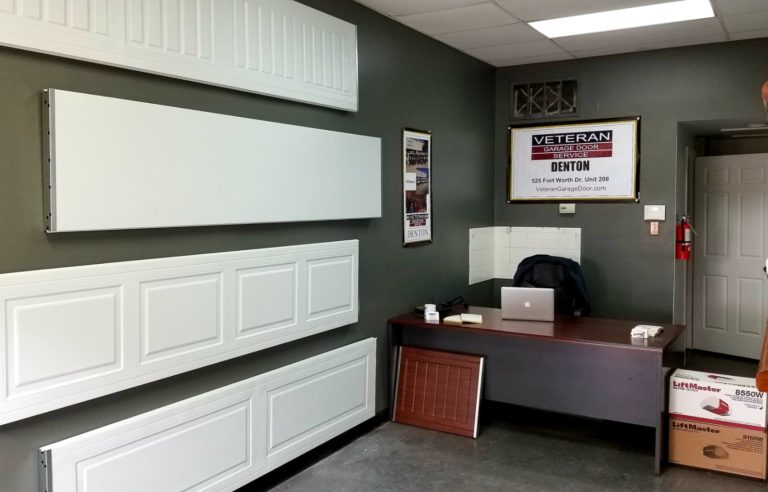 All the team members at Veteran Garage Door in Denton have undergone extensive training
When our team members report to a job site, they will come to the site with a truck that is fully-
equipped with the parts, tools, and equipment that is needed to take care of all kinds of garage
door issues. At Veteran Garage Door, we use only the best quality garage door parts available.
Our goal is to ensure the job is done correctly, so you won't have to worry about fixing the
problem again right away. We offer a fast response and a free written estimate for every job.
Denton's Superior Garage Door Service
While we have access to the most advanced technology and equipment, we understand that some
things are done better the old-fashioned way. Our team puts exemplary workmanship first. We
believe in exhibiting a strong work ethic, so we only enlist the most honest, experienced, and
trained garage door technicians. Our team believes in making sure customer needs are met on all
levels and enjoy taking care of our clients' garage door needs.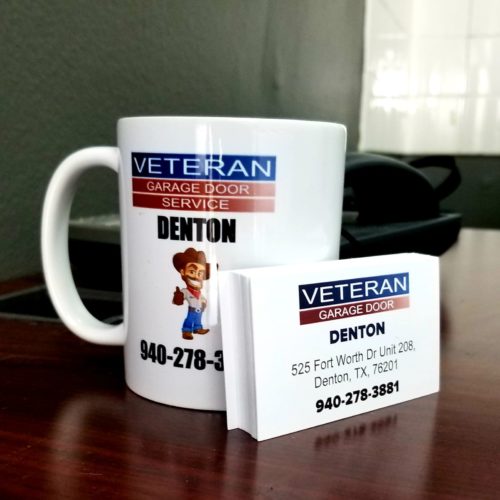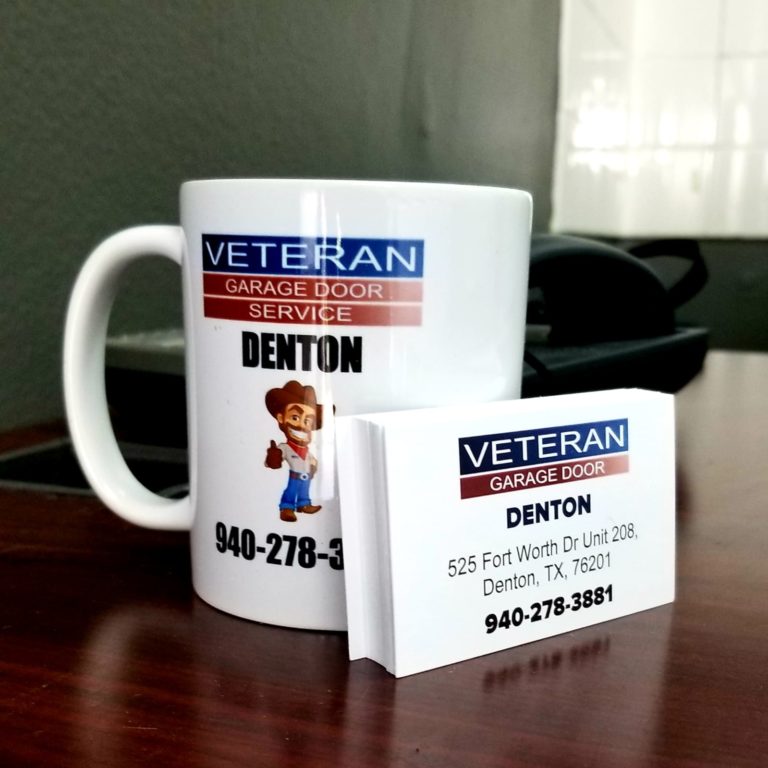 When we are called out to a home or business, we will carefully and accurately troubleshoot the
issue to determine the actual root of the problem. We will work diligently to ensure the true
problem is resolved, so you don't have further issues. When you call Veteran Garage Door in
Garland to take care of the problem, you don't have to worry about your safety.
When we hire an employee to join the Veteran Garage Door team, we conduct a thorough
background check to ensure they don't have a criminal history, have undergone extensive
training, and have verifiable experience. Your safety and our level of expertise are of utmost
importance to our company.
Servicing All Makes and Models of Garage Doors and Garage Door Openers in Denton,
Texas
At Veteran Garage Door in Denton, we service all the leading brands of garage doors and garage
door openers. Here are a few of the leading brands we can service and repair:
 Amarr
 Chamberlain
 Clopay
 Raynor
 Midland
 Wayne-Dalton
 LiftMaster
 Hormann
 Northwest Door
 Garaga
 Sears
 Dynaco
 Lynx
 Martin
 Marantec
 Steelcraft
 Craftsman
 Alumatek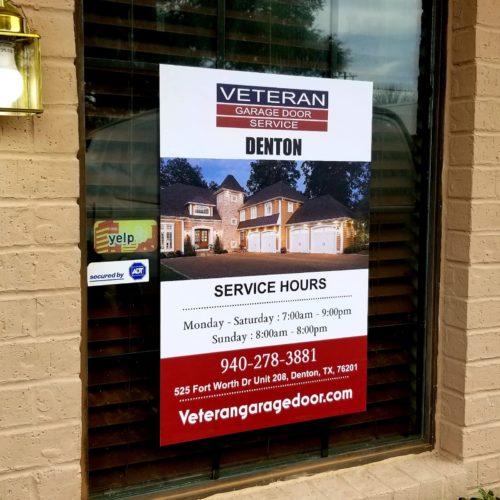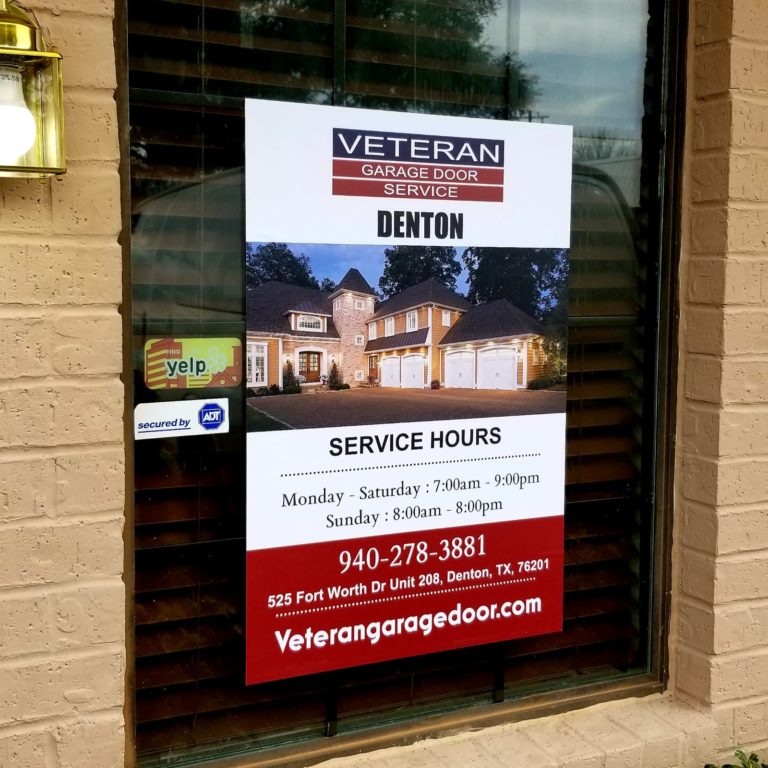 Providing Dedicated Customer Service in Denton, TX
Ensuring we provide first-rate customer service is essential to our success. We remember a time
when businesses put the customer first, and a time when customer satisfaction took a major role
in ensuring the job was completed right.
We do everything we can to ensure customer satisfaction and we stand by our promise to our customers. When we are
called out to handle your garage door needs, we do more than fix the problem, we work to build
a lasting relationship. At Veteran Garage Door in Denton, we strive to be your go-to provider for
all your garage door service needs. We don't meet expectations, but instead, we strive to exceed
them.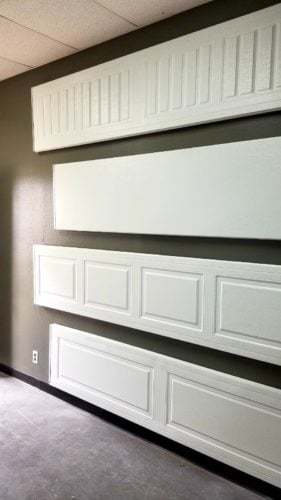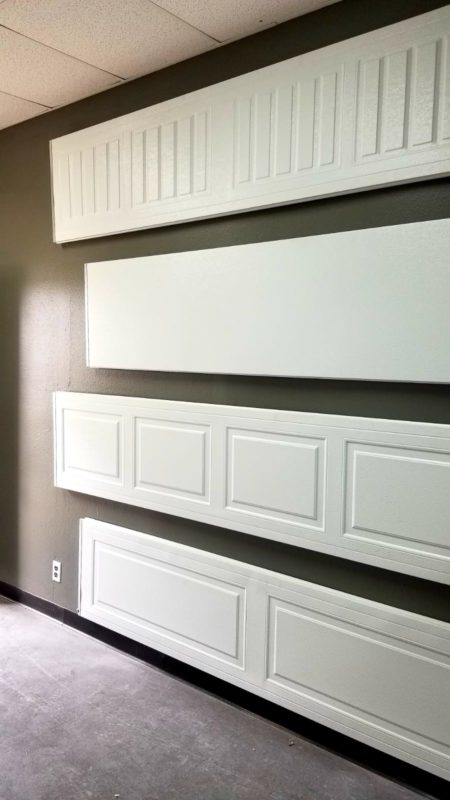 Offering A Cost-Effective Approach for Denton Garage Door Repairs
When you entrust the team at Veteran Garage Door to take care of your garage door needs, you
can count on value for the dollar. We use cost-effective approaches and provide quality results
without cutting corners. Our technicians take the time to educate our clients about the project, so
you will understand the problem and you will know what we will do to correct it.
Our technicians will go over all the options and let you decide how you want us to take care of
the problem. Veteran Garage Door takes pride in providing quality garage door repairs that are
done affordably, sufficiently, and in a timely manner. When you want your garage door needs
properly addressed, you should call the experts at Veteran Garage Door in Denton.
Quality Garage Door Hardware and Parts in Denton, Texas
Another way that Veteran Garage Door stands out is by only using the best garage door parts and
hardware. Some garage door repair companies will use inferior parts to save money. We aren't
like those other companies. Instead, we use only the best parts for any garage door repairs or
garage door opener needs. We keep an extensive stock of garage door replacement parts for
different brands on hand, so you don't have to wait to get the problem addressed. When we fix
the problem, we want it to last.
Veteran Garage Door in Denton Offers A Warranty on Parts and Labor
When we are called to take care of your Denton garage door needs, we will give you a full
warranty on all parts, labor, and installation. Veteran Garage Door provides a warranty on the
full job. Our team stands by our work and we strive for customer satisfaction.
Quality Service Offered by Veteran Garage Door in Denton, TX
With more than a decade of experience in handling garage door service and repair needs, we can
handle the gamut of problems. Our team has worked diligently to establish a reputation as a
leading Denton garage door repair company. When you have garage door needs in Denton, call
Veteran Garage Door!   940-278-3881