Garage Door Repair McKinney TX
Your garage door is an effective piece of equipment that upgrades every home by its looks and uses. That is why you must keep it efficient when technical problems occur. So, if you have garage door issues and don't know where to find assistance, especially if you are located in McKinney TX, Veteran Garage Door Services is the company for you. Here is some essential information you need to know.
Why Veteran?
With 10 years of experience, Veteran is a veteran in the business. We offer a wide variety of garage door services from repair to installation, maintenance, and parts. Not to mention, 24 hours availability 7 days a week at no extra cost. Located in McKinney TX? No worries. Our fleet of service vehicles will arrive at your doorstep in no time.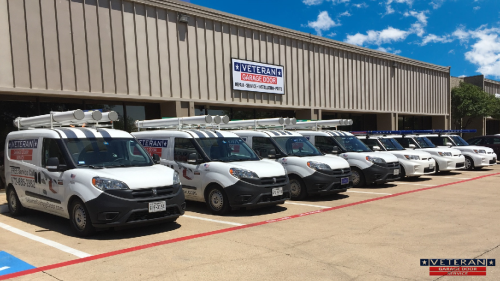 What Repair Services Do We Offer?
Whenever you need to replace broken springs or a broken hinge, repair a gear, a sprocket or a loose chain belt, Veteran's team of experts are more than ready and up for the task. A garage door has many components that must be taken care of when broken or out of use because of material fatigue. All that can be fixed, professionally, efficiently and safely only with the Veterans.
Full Service Garage Door
There are many different styles, forms, sizes, and colors of garage doors. Our wide collection includes traditional garage doors, classic, modern looking and more. Whatever you need we got it. Like the vintage look? Ask us about our super quality wooden doors. Want a more modern look? Go for our steel doors with a variety of colors to choose from: from glacier white to almond, from desert tan to hunter green.
When buying a garage door from Veteran you buy also trustworthiness, transparency, and professionalism. All of that combined with the diverse services that we offer means you'll get the full package in the garage door services world. Veteran services the Dallas Fort-Worth metro including McKinney TX, 100% satisfaction guaranteed!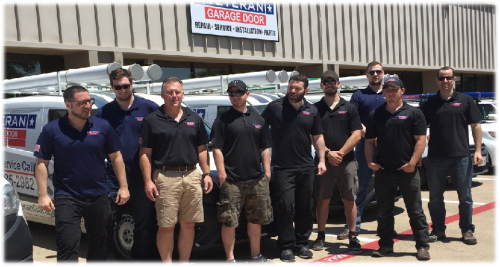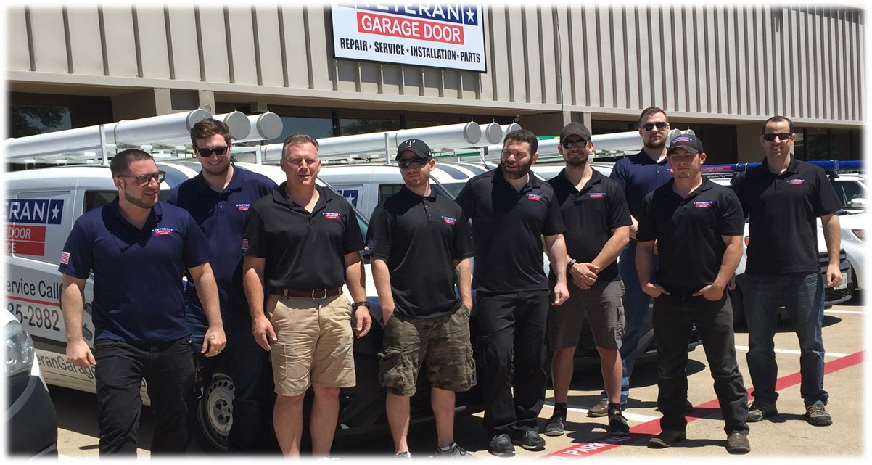 Any kind of problem that you can think of with your garage door, we've already handled it. Garage door repair is our passion, garage door repair in Mckinney TX is our profession. Veteran are here for you, call us today!