Veteran Garage Door Repair of Keller, TX
204 South Main Street Ste 105, Keller, TX, 76248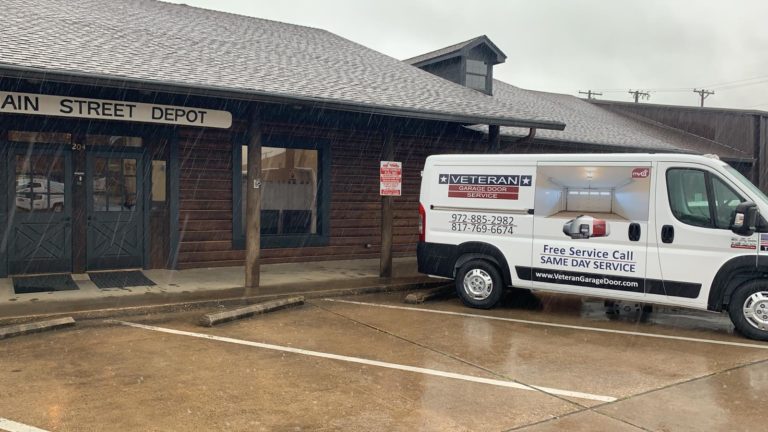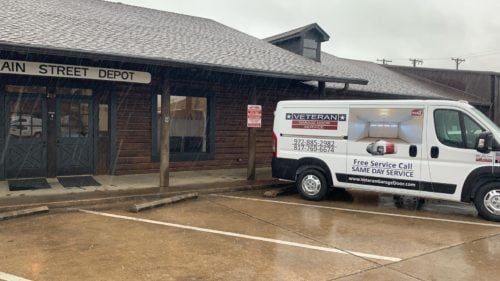 A suburban city, Keller is in Tarrant County, Texas. It is part of the Dallas-Fort Worth metroplex, and I the
74 th most populated city in the state. As of 2018, the estimated population was 44,940 people. Keller
was established in the early 1850s as a stop on the Texas and Pacific Railway.
The city is mostly residential and consists of more than 300 acres of developed land that includes 11
parks and more than 26 miles of biking and hiking trails. Keller Independent School District has 39
campuses that serve more than 34,000 students.
Full-Service Garage Door Service in Keller, TX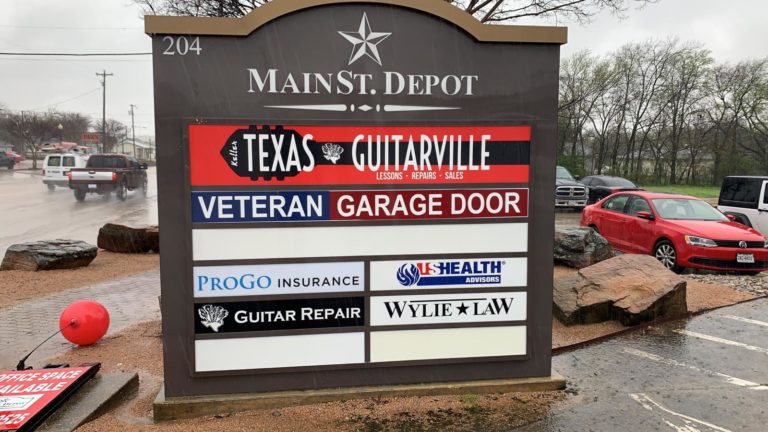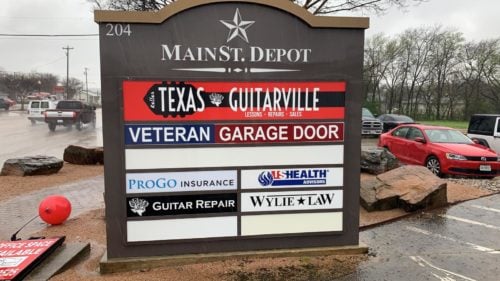 If you are experiencing any kind of garage door issue in Keller, you can count on Veteran Garage Door to
address the problems promptly and professionally. With an experienced, well-trained team of garage
door technicians, there is not a garage door problem that we cannot handle. We can address any of
these garage door problems plus anything else that you might encounter with your garage door or
garage door opener:
 Garage door cable repair and replacement
 Sensor replacement
 Bent tracks
 Noisy garage doors
 Doors off-track
 Capacitator repairs
 Garage door opener repairs
 Repairing loose chain belts
 Gear sprocket repair
 Programming of vehicles for garage door openers
 Broken hinge replacement
 Programming remote keypads
If it involves garage doors or garage door openers, you can rest assured that Veteran Garage Door in
Keller will take care of the issue. When we dispatch a technician to your site, they will come ready with
the tools, skills, experience, equipment, and know-how needed to ensure that the job gets done right
the first time.
Veteran Garage Door Keller Stands Out
When you need garage door repair or service, you don't have to settle for anything less than the best
service. Veteran Garage Door in Keller employs a team of the most knowledgeable technicians and uses
only the highest quality parts and hardware. We work to earn your business, and we will work to keep
your business. We will go a step above and beyond to build a lasting relationship with our cleints.
When there is a garage door issue, you need help quickly. We take pride in our fast response and
courteous professional service. We take pride in our work, and we only hire technicians who stay
current on the latest technological advances and options. We can handle the gamut of garage door and
garage door opener needs. When it comes time for garage door service, don't settle for less than the
best. Call Veteran Garage Door Repair in Keller today!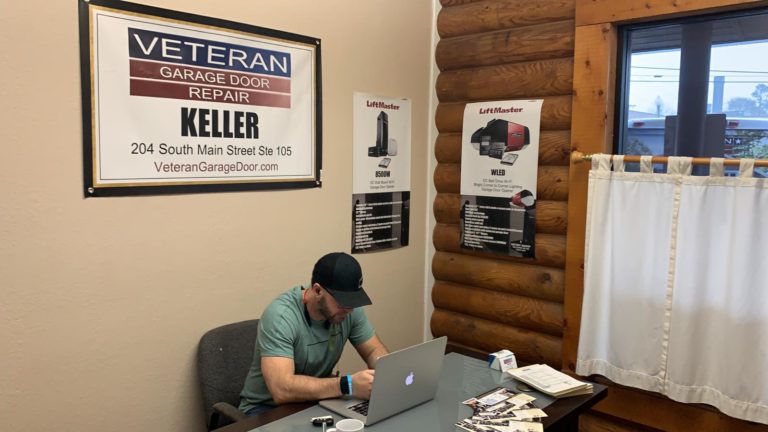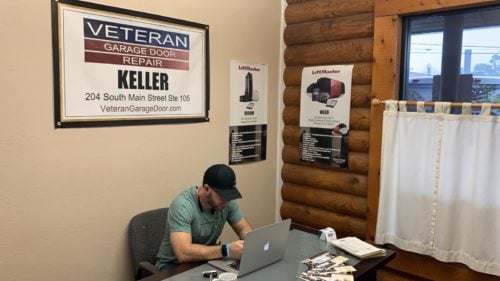 We ensure that every project – regardless of its size or complexity – is completed to specification. When
we take care of the job, you can be comforted with a 100 percent customer satisfaction guarantee and a
warranty that covers both parts and labor. When the job is done, our technicians will review the repairs
and make sure that everything is working up to par and that you are finished with every aspect of the
job.
At Veteran Garage Door Repair in Keller, we acknowledge that your time is valuable. When you schedule
us for an appointment, we will be on time and get to work. All technicians will have proper identification
and will arrive onsite in a fully-equipped truck that has tools, equipment, and parts to take care of any
kind of garage door service needs.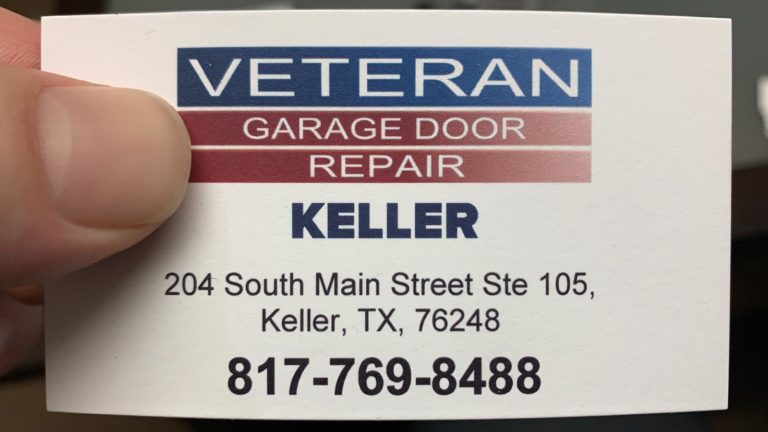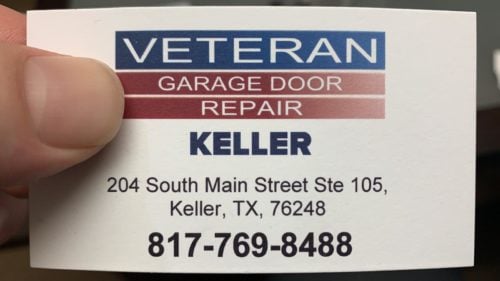 Safety comes first, so all employees undergo extensive screening and thorough background checks
before we hire them. Our technicians can take care of any garage door problem and they have the
capabilities to fix any model and brand of garage door or garage door opener. Using only the best
quality parts and hardware, you can rest assured that the job will be done right and that it will have
lasting results.
We make sure that all Veteran Garage Door Keller team members have access to the most advanced
technology, the best tools, and whatever they need to ensure that the job is done as it should. We will
go a step above and beyond to exceed your expectations on all levels.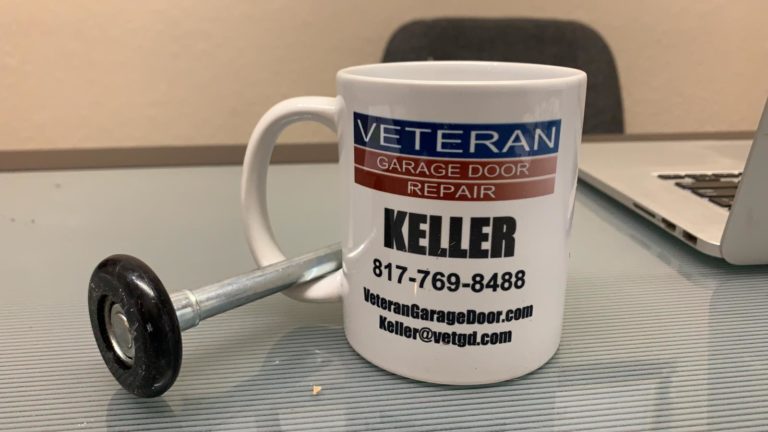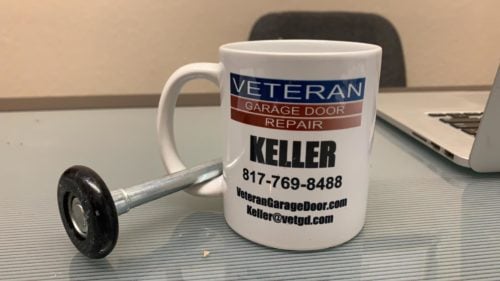 First-Rate Customer Service Provided By Veteran Garage Door Repair In Keller
While we stay up-to-date on the latest technologies and advances, we do understand the importance of
how some old-fashioned standards are needed to effectively run a business. When it comes to
customers service, we believe in the traditional standards that guarantee quality results and personal
service. We employ a team of technicians who have a strong work ethic and an eye for detail, so they
can make sure any job is done to specification.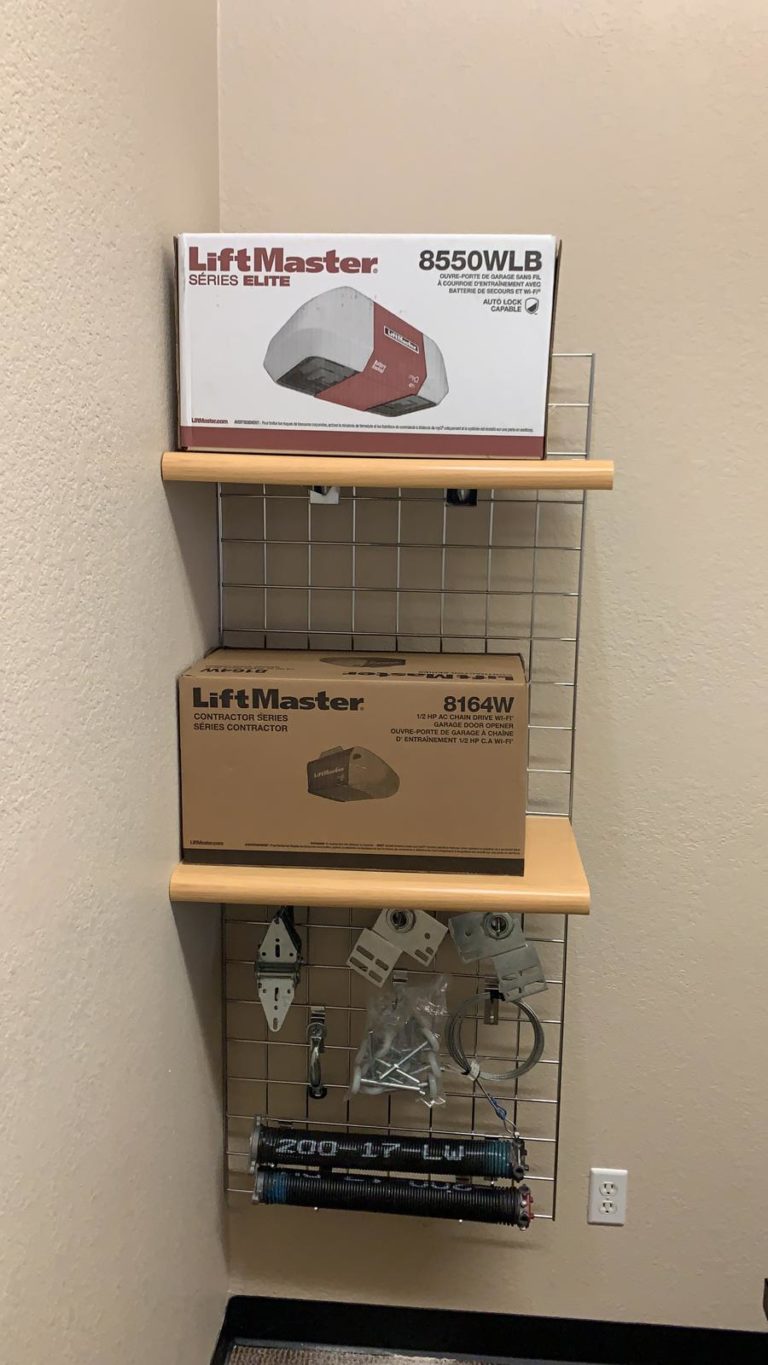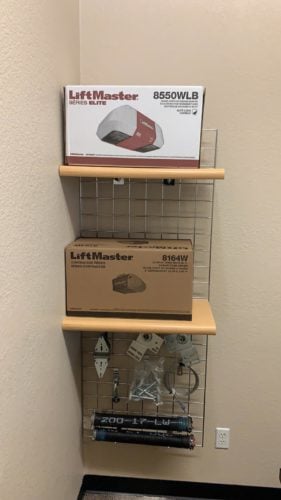 Our technicians will troubleshoot to ensure that the problem is fixed properly, and that the root of the
problem is addressed. Some technicians just worry about taking care of the obvious symptoms, but we
want to take care of the nature of the issue, so you have a long-term fix with quality results. We don't
want you to face the frustration of recurring problems. Our honest and dependable technicians take the
time to explain the situation in detail and will give you a detailed estimate before work commences.
Customer Satisfaction Taken Seriously By Veteran Garage Door Repair In Keller
Only after you have approved the estimate will work get underway. All charges must be authorized
because we don't want to leave you with unpleasant surprises or unnecessary expenses. We also believe
in ensuring safety – so the repairs are made so that our technicians, your family, your pets, and your
property are not put at risk and you can rest assured that all is safe and in caring, competent hands.
Your garage door and garage door opener will be working in tip-top shape when are finished. We take
care of all makes and models of garage doors and garage door openers, including, but not limited to:
 Sears
 Alumatek
 Garaga
 LiftMaster
 Dynaco
 Clopay
 Hormann
 Midland
 Northwest Door
 Amarr
 Wayne-Dalton
 Lynx
 Chamberlain
 Alumatek
 Raynor
 Midland
 Plus others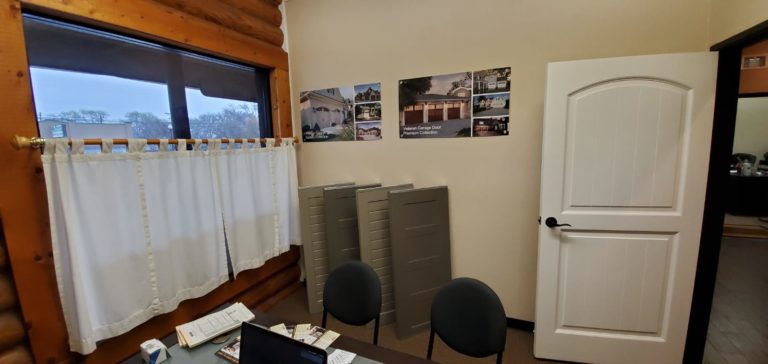 Offering superior services and cost-effective results, you can count on Veteran Garage Door in Keller to
take care of any and all garage door needs. Call us today for a free, no-obligation quote. We believe in
making quality garage door repairs affordable. You will only pay for the repairs and parts that your
specific project requires. We look forward to helping you with your garage door repairs!