Garage door cables are made of wires wound together to create strands and then the strands are wound together to make the cables. Garage door cables are very strong and there are different gauges and lengths for different size and weight garage doors.
The garage door cables work with the spring(s) and drums to raise the garage door. The spring(s) provide the counterbalance/strength while the drums and cables do the lifting. It is important that the cables and drums are in good condition since they actually lift and support the garage door.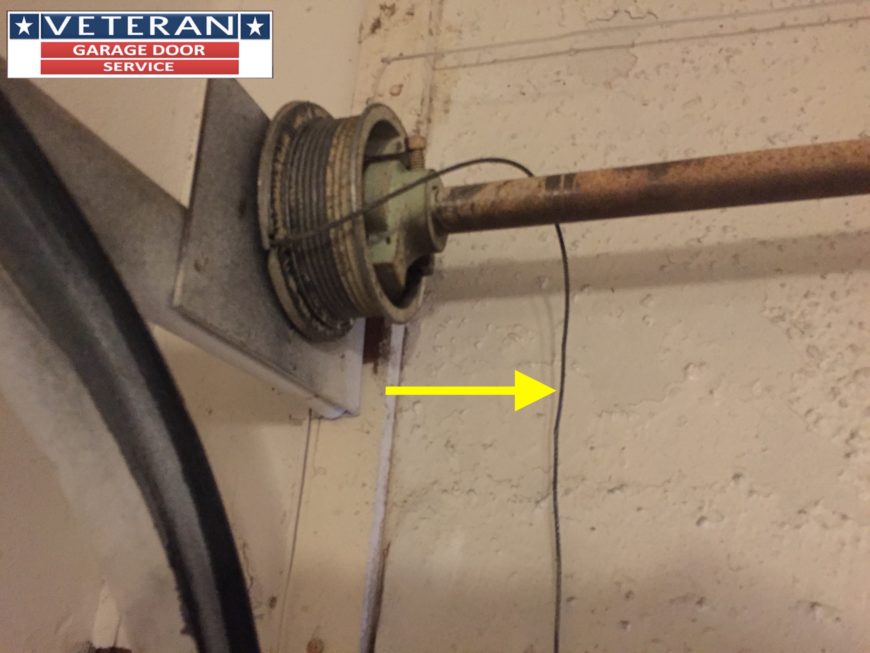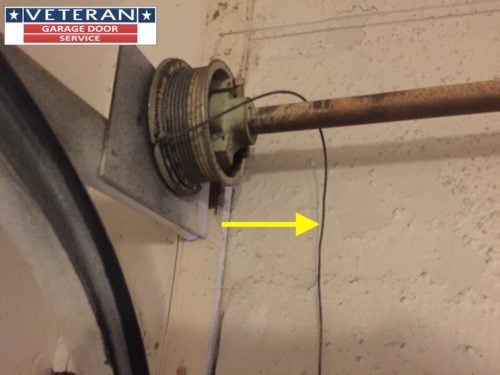 Cables should be inspected at least once per year and replaced if damage to the cables are noticed. The most common failure is when the cables begin to fray. If the cables are fraying, you will notice in a visual inspection that some of the wires are broken and the cables are beginning to separate from each other. If you see fraying to the cables it is time to replace them. If a cable breaks while the door is opening or closing.the door can go sideways or off track. If the door goes off track due to a cable breaking there is a strong possibility that other components will also be damaged. It is very important to inspect the loop on the cable that attaches to the bottom bracket. This loop and bottom bracket are mounted on the bottom of the bottom panel on both sides of the garage door. These loops actually attach the cable, drums and spring system to the garage door to allow you to easily open and close your garage door.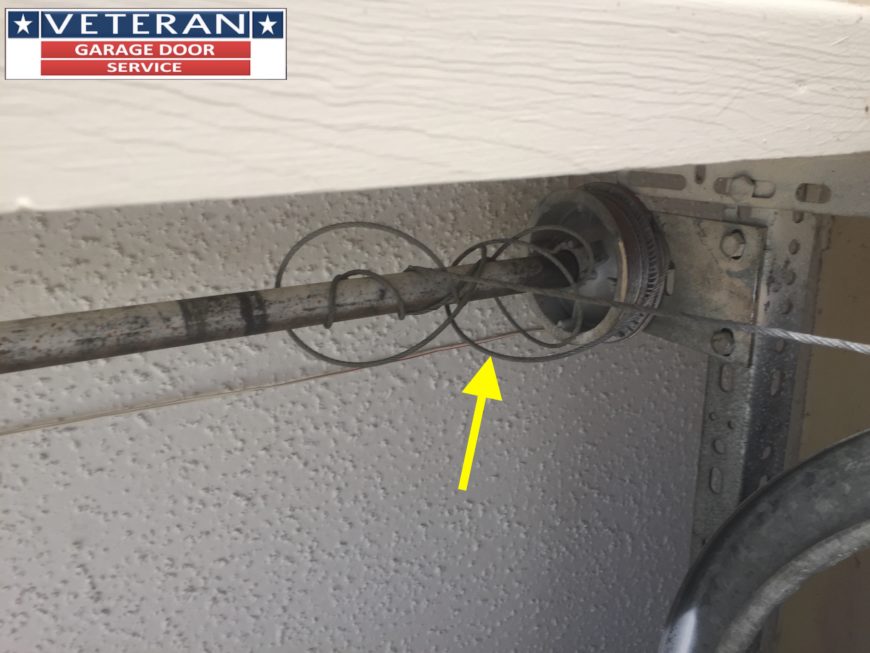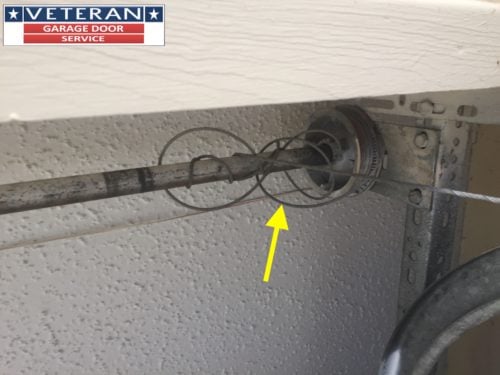 When inspecting the cables you also want to look for rusting or oxidation building up on the cables. If you notice rust or oxidation on the cables it is a good idea to go ahead and replace the cables as these are weak spots where the cable may soon break.
To maintain the cables and prolong the life of the cables I recommend spraying the cables at minimum once a year with a garage door spray lube. The spray lube will help prevent rusting and oxidation that can cause the cables to fail prematurely.
If you notice the cables are beginning to fray, be sure you check the balance of the garage door. Many times if the cables are frayed, the spring(s) have gotten weak putting added stress on the cables.