Garage doors come in many styles and sizes to fit the application and / or look you need.
It is important to know the exact size of the garage door you need.
How much does a new garage door cost?
You will need to measure the width and height of the actual garage door opening. Standard residential garage door sizes are 16×7 for double car garage doors
and 8×7 for single car garage doors. There are other sizes available and almost any size can be custom. We use Clopay Garage doors because they have many styles and options available. Some garage door
manufacturer, such as Clopay, Amarr, C.H.I,  offers a very good warranty and builds quality garage doors.
Garage Door Prices (Installation Included)
 
Door Type /Door Size
Single Car Garage
Two Car Garage
Standard Aluminum 25 Gauge

Clopay Classic T50, Amarr Stratford, C.H.I 2250, 

OverHead Door 170/171/173, Hormann Gemini 2100/2200, Mid-America 2500,Northwest Door 500 Series, Windsor 730, Pella Traditional, Doorlink 510/511

$549

$789

Extra Strength Aluminum 24 Gauge 

Northwest Door 400 Series,

Mid-America Celebrity, Windsor 750/755, 

Raynor Trademark, Martin Cornerstone/Gateway, 

Doorlink 410/411

$659

$879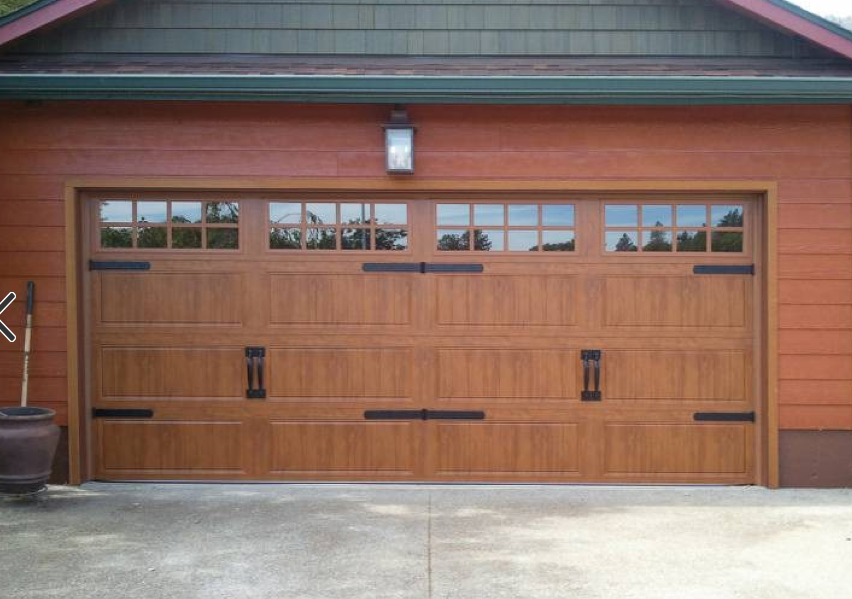 Door Type /Door Size

Single Car Garage

Two Car Garage

Steel Carriage Door – One Layer 

C.H.I 5250 & 5950, 

Wayne Dalton 9100/9600,

Windsor 730, 

Raynor Buildmark

$699

$1,049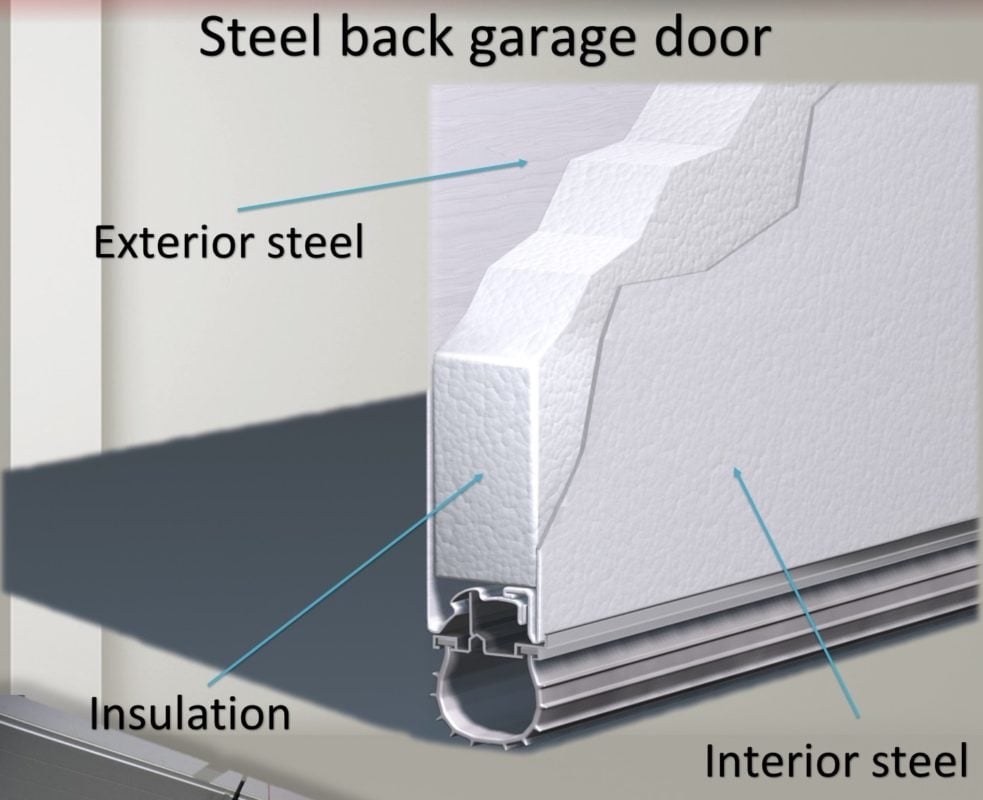 Door Type /Door Size

Single Car Garage

Two Car Garage

2″ SteelBack 

Mid-america Vantage, 

OverHead Door 494/495/496/497, 

Raynor Affina

$928

$1,586
So how much does it cost to replace garage door?
The Clopay Classic collection offers 25 and 24 gauge garage doors in short and long panel designs. A
16×7 25 gauge garage door is $789 plus tax installed and a 24 gauge is $879 plus tax installed. An 8×7 25
gauge garage door is $549 plus tax installed and a 24 gauge is $659 plus tax installed. You can choose to
upgrade the door adding windows and or insulation. For a 16×7 door adding windows would cost an
additional $195 plus tax and insulation would cost an additional $215 plus tax. For an 8×7 door adding
windows would cost an additional $145 plus tax and insulation would cost an additional $169 plus tax.
The classic collection is the most common looking garage door and is the least expensive door we offer,
but is a very good quality garage door. 
There are many styles of garage doors to choose from to fit the style of your home and to fit your design
needs. Prices will vary greatly depending on the style of garage door you want and the features that are
important to you. The pricing listed above is for a standard garage door. Custom doors obviously cost
more to manufacture so the cost increases. You can also choose steel backed garage doors that are two
steel panels with foam insulation between the two panels. These steel back doors provide extra strength
and depending on the thickness you choose you can get R values of 6.5 or greater. These doors cost
more but provide added benefits. Wood and wood look garage doors are also available as upgrades,
with real wood doors being the more expensive.
Lookout for some very cheap 26 Gauge Doors – they are fragile and brake easily and it's recommend to avoid since it's well below industry standard.
Door Type /Door Size

Single Car Garage

Two Car Garage

Extremely Fragile/weak 

26 Gauge

Windsor 426, Martin Standard,

Avoid

Avoid