What is a custom garage door?
A custom garage door is more than a standard garage door you see on every house in your neighborhood. A custom garage door adds to the curb, or drive up appeal of your house. A custom garage door could be a very modern design, a classic looking carriage house door, a full view glass door or a custom built wood door.
At Veteran Garage Door we have designs to highlight the architectural features of your home or we can design a garage door that combines different styles together for the look you desire.
If the style you are looking for is very modern then the Modern Steel Collection may be just what you are looking for. Modern Steel is designed for the modern or mid-century modern style with very straight lines. The panels can be smooth or can have grooves stamped into the steel for the look that fits your tastes. They are available in 11 standard colors plus 3 ultra-grain paint options. You can also select from more than 1,500 Sherwin- Williams color options to match the colors of your home.
There are multiple window size and placement options available to you or the option of no windows at all. The windows are available in single pane or insulated in clear, frosted, obscure, narrow reed and rain patterns. The windows can be short or long panel with many window inserts available to create the look you want.
The Avante Collection provides another modern look option with more of an Asian Influence. The Avante collection is an aluminum construction that can be full glass or with solid panel options as well. There are many window options available to control the amount of light and privacy of the garage. These garage doors have a very sleek modern look and allow for natural light in the garage. Color options and glass finish options as well as acrylic and aluminum panel options are available.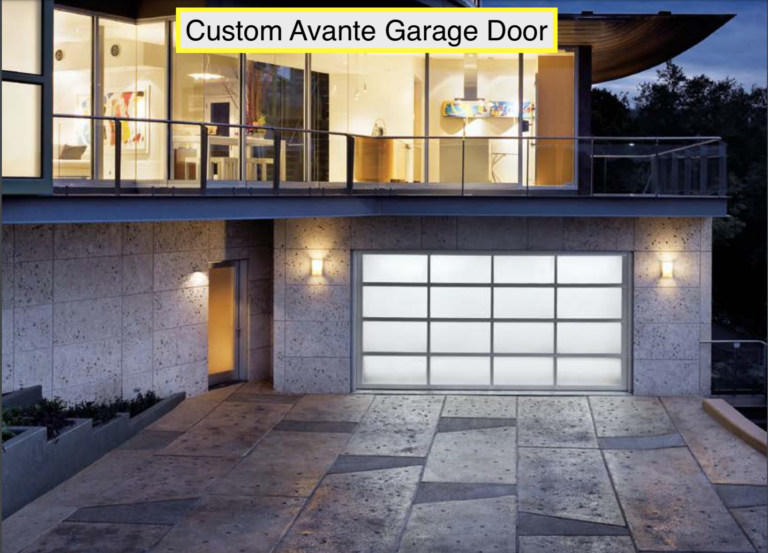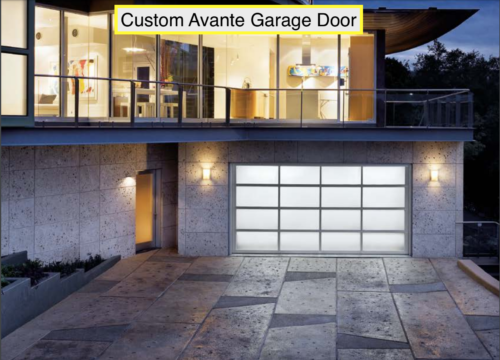 The Gallery Collection provides you with a more classic look custom garage door. If you want your garage door to look more like a carriage house door, then this is probably the collection you will want. The panel stamps are designed to provide the classic look of the carriage house doors. Windows and window inserts can be added to complete the look, and then to finish it off you can add the decorative hardware package with fake hinges and handles. There are many color options available as well as ultra-grain paint options to look like stain finished wood doors.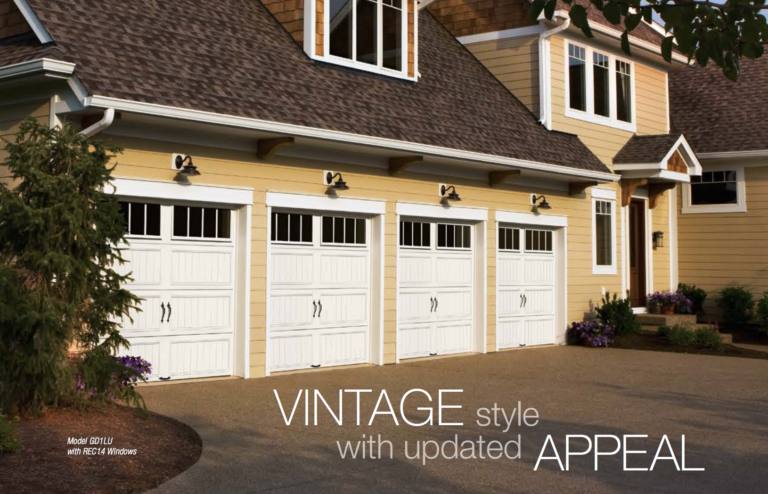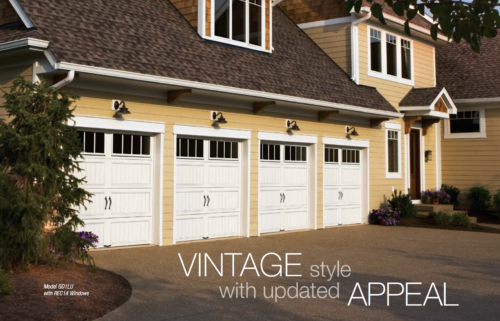 We also offer the Ironwood Collection for those who want real cedar wood for their garage door. These doors start off as insulated steel on steel three layer garage doors with real cedar wood custom overlaid onto the steel. You can choose from one of their popular designs, or have it custom built for your design preference. These doors provide high quality insulated modern steel garage doors with the look of classic cedar. These doors are hand crafted with attention to detail in the wood used.