The garage door cable, also called the lifting cable, is connected to the bottom bracket of the counterbalancing mechanism.

These cables are flexible, yet strong so they can lift a heavy load while rolling over pulleys or wound over a drum. Torsion spring and extension spring cables are different, so it is important to know which kind of springs your door uses to operate.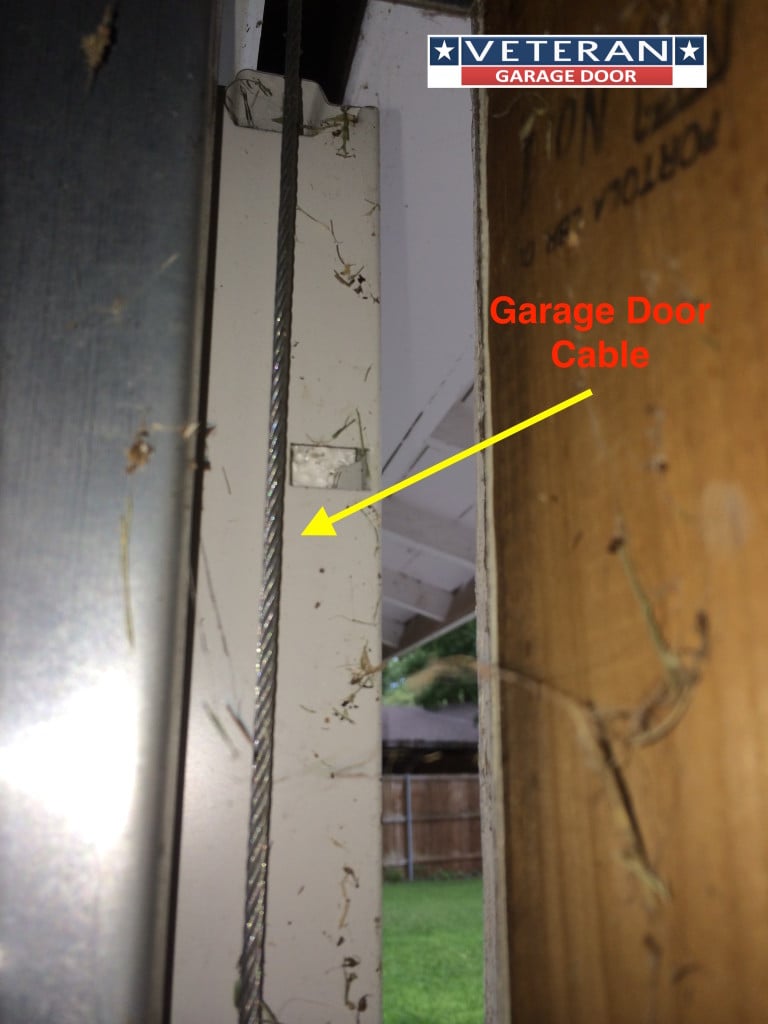 Cables come in different sizes so they can fit the different garage doors properly. As an example, 11-gauge steel is not as thick or large as 14-inch gauge steel. The 14-gauge steel cable would not work well on a smaller garage door because it would be too thick for the pulleys. The higher the gauge, the thicker the cable.
You want to have a cable that is thick enough to do the job and haul the load, but you don't want to overdo it and get a cable that is too thick to properly move over the pulley or drums. It is imperative to make sure you purchase the right sized cable for your garage door needs.