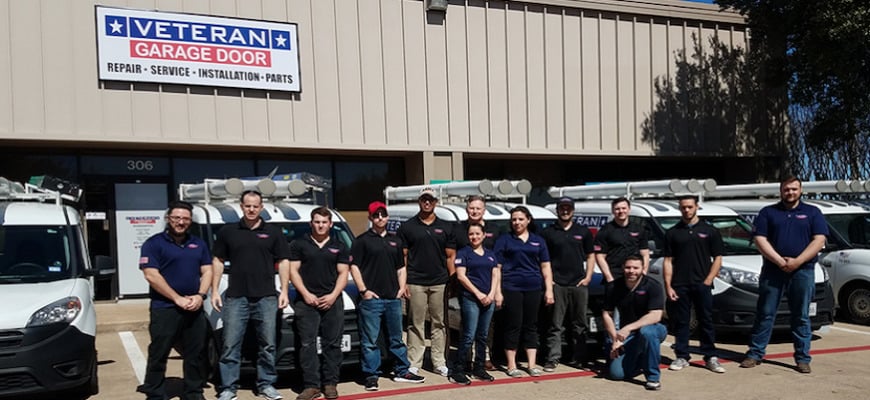 Your garage door is something that you probably use on a daily basis, but it is not something that can be taken for granted at all. At the moment your garage door malfunctions and some kind of problem occurs, you realize how important it is for you in your everyday routine. If you live in Royse City, TX, you are probably aware of that fact, and you should know about the best repair service available for your garage door at your area of living.
Veteran Garage Door Repair Royse city TX
You should always feel very safe about your garage door and its functionality, and Veteran's teams are out and about and ready to come to your aid when required. Veteran's garage door repair service is here to provide you with a solution for all kinds of problems you might find your garage door suffering from. There is no need to worry about parts you don't have in your possession, as Veteran's teams are fully equipped with each and every single part and tool they might need for fixing your garage door.
Our excellent teams of employees are widely spread for your garage door repair in Royse City TX area, in fully equipped service vehicles. We are committed to providing our services as fast as possible and we let nothing stand in our way from the moment you contact us. Veteran employees are the best of the best, so when you are expecting one of our teams to come and fix your garage door, you can feel completely safe and be certain that the job will get done with maximum efficiency.
Veteran Garage Door's Services
Veteran's garage door repair services in Royse City TX cover all known garage door problems, which include: broken hinge replacement, loose chain belt repair, sensor repair, broken roller replacement, garage door cable repair, opener repair, bent section repair, broken spring replacement, bent tracks and door off track repair, gear sprocket repair, capacitor replacement and much more.
We also install smartphone-controlled garage door systems, that allow you to easily control your garage door's motion, and should you be interested, we sell brand new garage doors as well.
For more information, contact us!