Garage door openers can be chain driven, belt driven and even screw driven. The chain drive
garage door opener is very strong and seldom does the chain actually break.

Sometimes the cable will break if it is a combination chain and cable drive system.
In this case the cable can be replaced, fixing the problem. The most common cause for the
cable breaking is too much tension at installation and rust.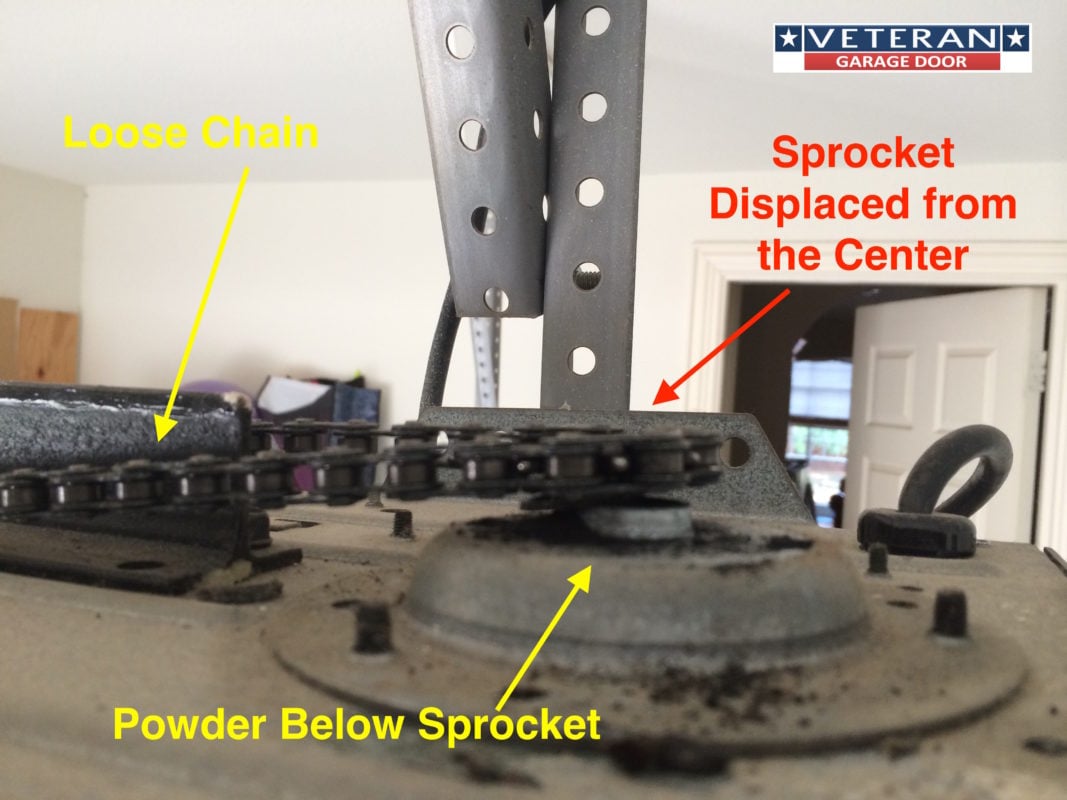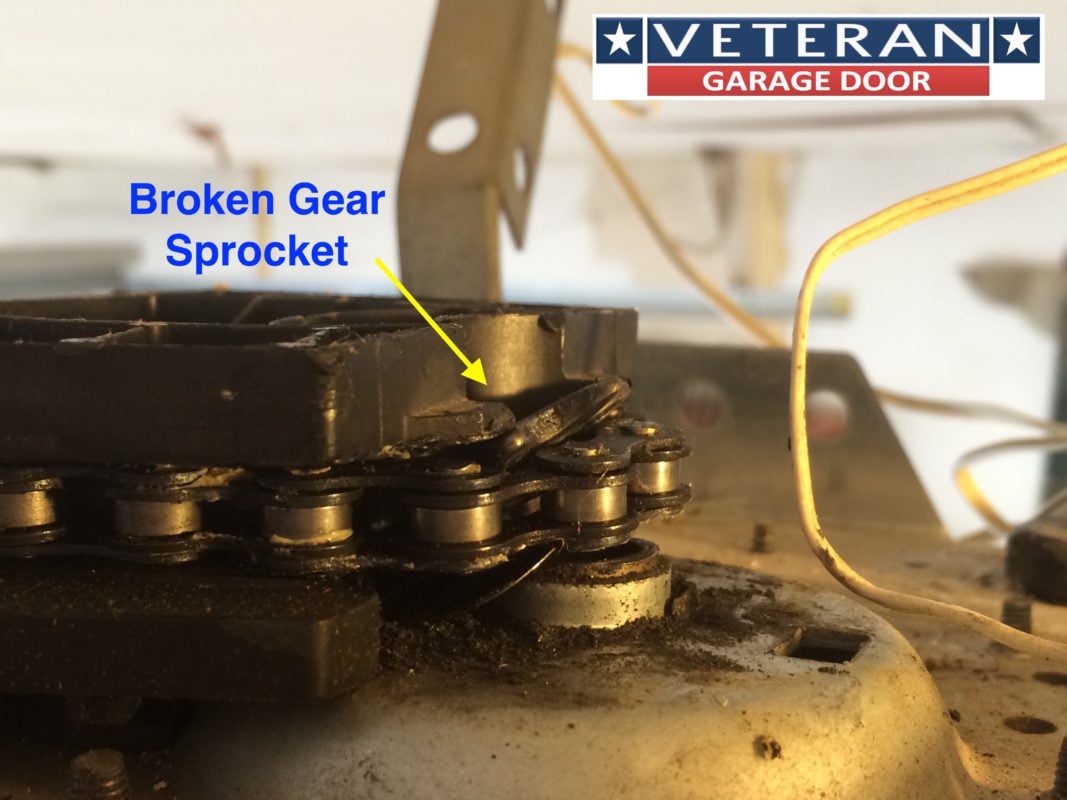 The most common cause of a chain being loose, and appearing broken, is a broken gear and
sprocket. The gear and sprocket assembly is inside the cover of the garage door opener motor.
This can be easily replaced by a garage door service technician.

The cost of the new gear and  sprocket replacement is around $160 – 220 depending on the state and area
you live in and it's include labor to install the new part. 
This should be done by a trained garage door service technician. Removing the cover exposes
the electronic parts, that can be easily damaged if you don't know what you are doing, and can
void any manufacturer warranty. The cause if the gear and sprocket failure can be from too
much tension on the chain during installation as well as climate changes in your area and age.
After installing the new gear and sprocket the travel limits and force limits may also need to be
reset.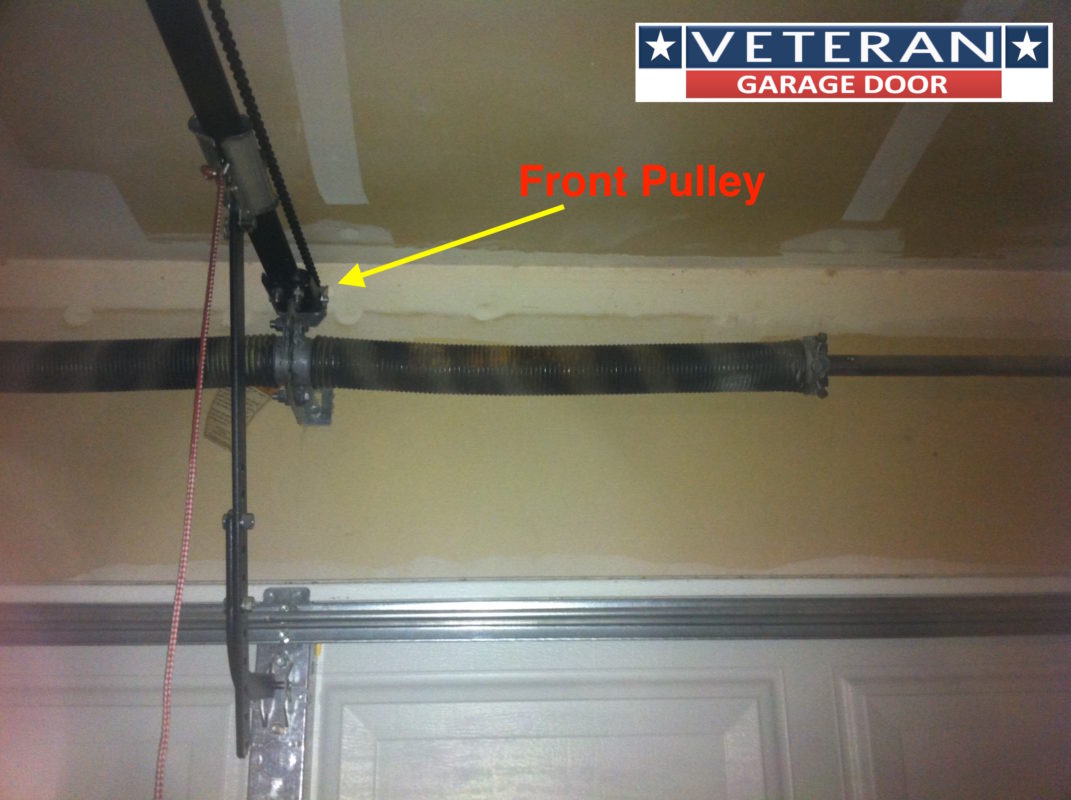 Another common cause for a loose chain could be the front sprocket breaking. The front
sprocket is at the end of the opener rail closest to the garage door opening. The chain wraps
around this sprocket as well as the gear and sprocket at the motor. A new front sprocket costs
about $150 – $200 include the labor to install it.
If you are not confident in your ability to diagnose the problem, call a local garage door service
company.