Few years ago you could find torsion springs in a hardware store, such as Home Depot, Ace or Lowes, but since they are so dangerous to replace and people were getting hurt when they were replacing them, the hardware stores discontinued to sell them because of the liability to the store for selling an unsafe product.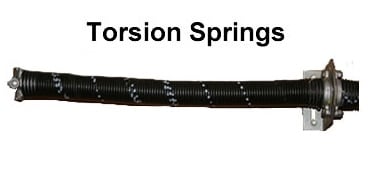 The only two types kind of garage door springs you will find in a hardware store are extension springs and Clopay EZ set. At Home Depot, the extension springs are color-coded. The colors represent extension springs for 70 lbs. sectional garage doors and up to 160 lbs. sectional garage doors.
Color – Weight in Pound (Weight in Kilograms)
Orange – 70 lbs. (30 kg)
Gold – 80 lbs. (35 kg)
Lt. Blue – 90 lbs. (40 kg)
Tan – 100 lbs. (45 kg)
White – 110lbs. (50 kg)
Green – 120 lbs. (55 kg)
Yellow – 130 lbs. (60 kg)
Blue – 140 lbs. (65 kg)
Red – 150 lbs. (70 kg)
Brown  – 160 lbs. (72.5 kg)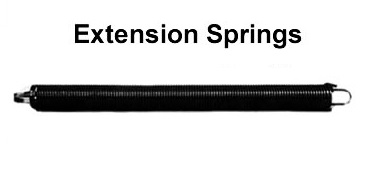 You can find more information on garage door extension springs and torsion springs colors at the Door & access system manufacturer association international (DASMA) –
http://www.dasma.com/PDF/Publications/TechDataSheets/CommercialResidential/TDS171.pdf
Garage Door extension springs are not very dangerous to replace as long as you know how to do it and make sure the SAFETY is your priority (Make sure you have safety cable installed).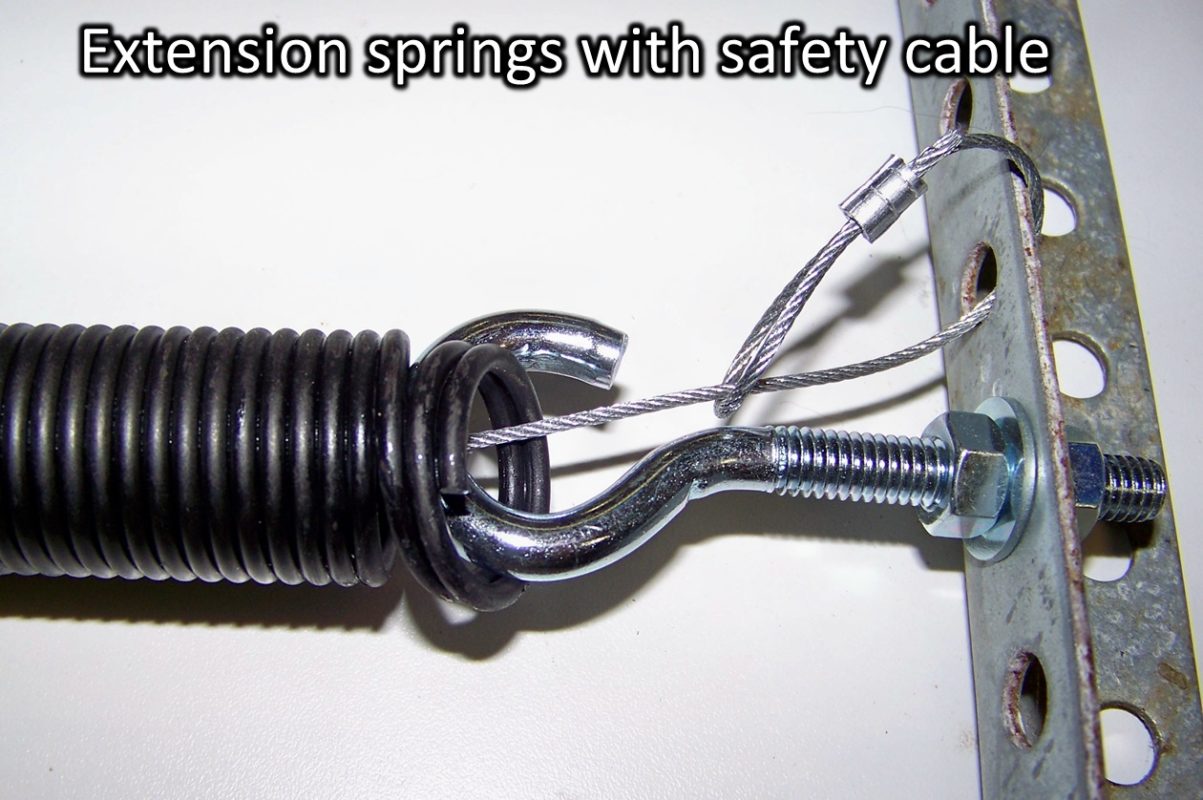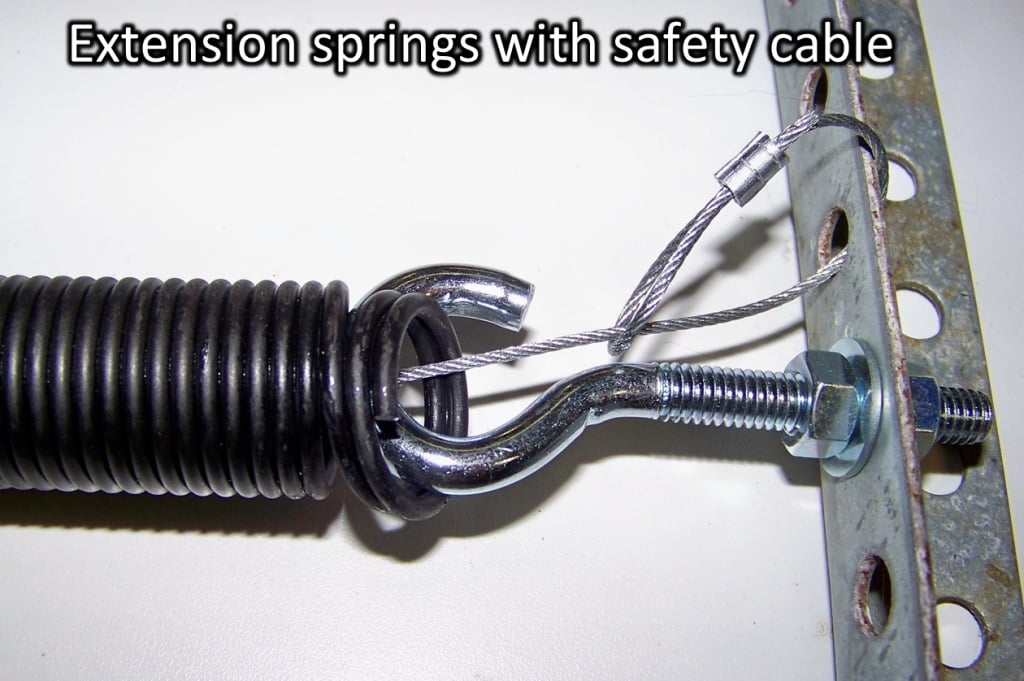 It's much harder to buy garage door torsion springs since only few places sell them. You cannot just walk into any a garage door supplier and asked to buy some from them because many states require a licensed garage door company or a legitimate licensed contractor with a tax number and a business license to prove so.
Most garage door manufacturers place a warning tag on the center spring bracket that attaches to the header and this tag will warn you not to loosen any bolts or screws that are attached to the torsion spring assembly since it can cause severe injury or death. We had customers buy torsion springs from our warehouse in order to save money with out the proper knowledge to replace garage door torsion springs. In day or so we received a call saying that the a family member attempted to change the spring and he hurt himself really bad and now he is in the hospital, and they still need the garage door spring to be replaced.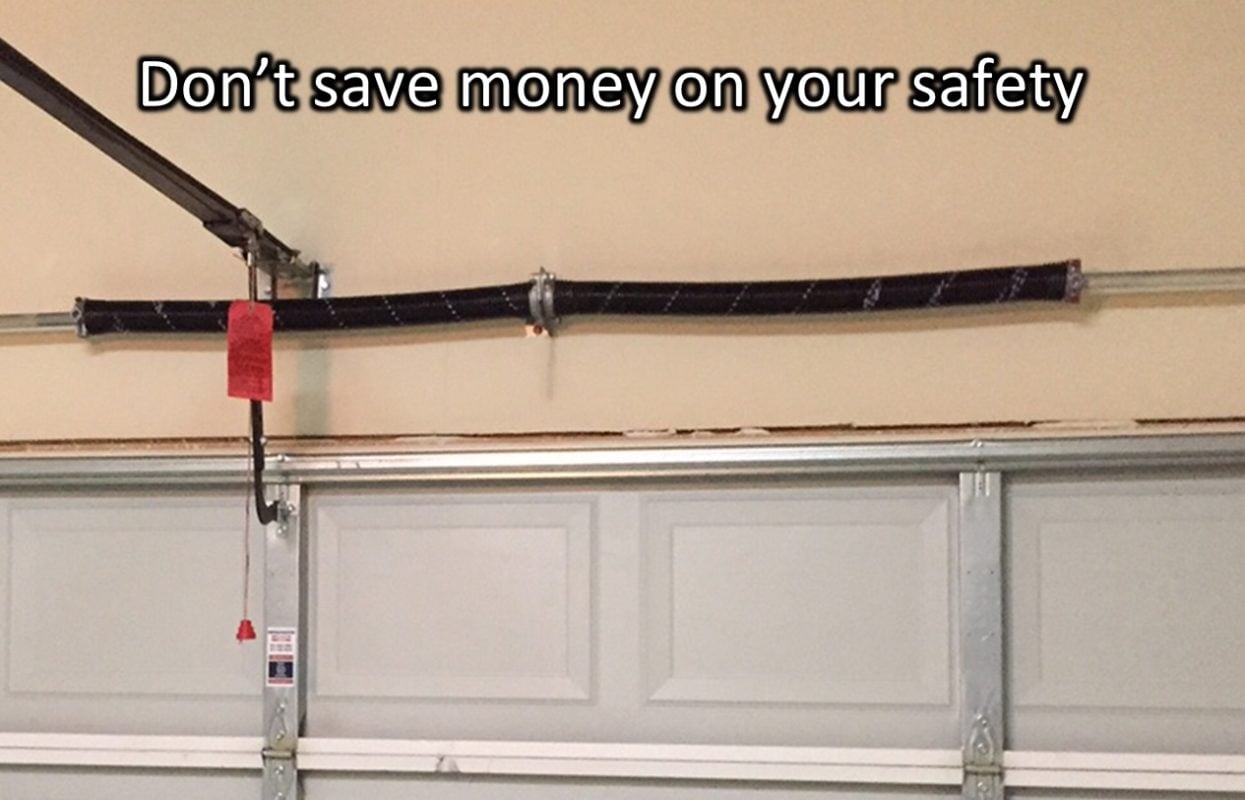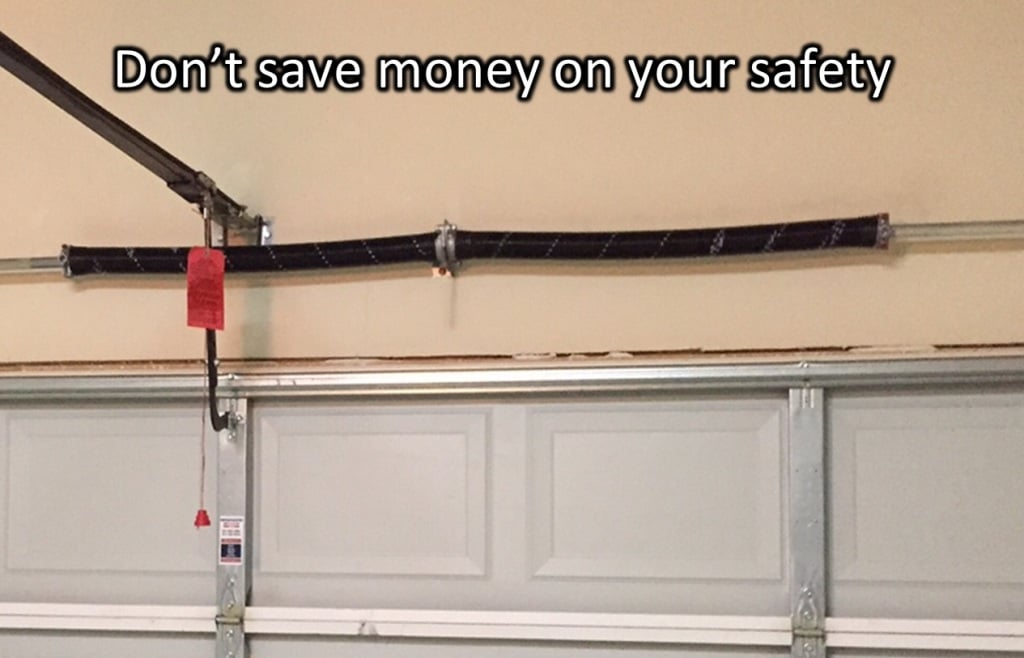 Although EZ set are not as reliable as torsion spring system, we think it's a good idea hardware stores offers it to private consumers since this type of torsion spring does not pose the kind of danger that a conventional torsion spring will have. The EZ set torsion spring is not wind by hand; it has a mechanism attached to it that you can wine to the spring with a common drill.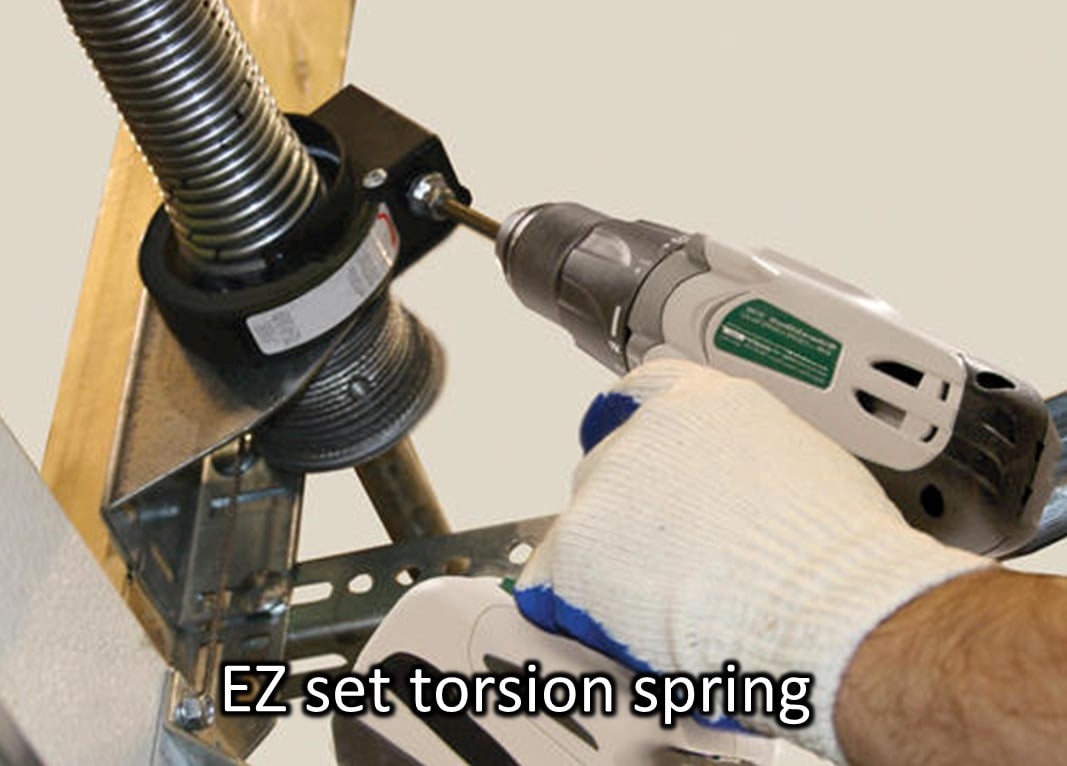 Plan carefully if you are about to replace your garage door torsion springs on your own. Now that you know that retail hardware store like Home Depot neither Lowes carry torsion springs, you can look for them in some near by garage door supplier, online or just call a garage door professional and if you have a standard steel garage door – it should cost anywhere from a one hundred and fifty ($150) to two hundred and fifty  ($250) to replace your torsion spring.