Marantec is a German based door opener co. That started manufacturing garage door openers in the United States in 1997 their manufacturing facility is located in Gurnee IL. Marantec openers are engineered in Germany but they are assembled here in the United States they specialize in DC motor technology, which tends to make garage door opener very quiet.
All of Marantec remote transmitters are identically the same. The only difference will be the number of buttons that you can use on each remote they come with two, three or four buttons and they also have a keychain style remote with two buttons.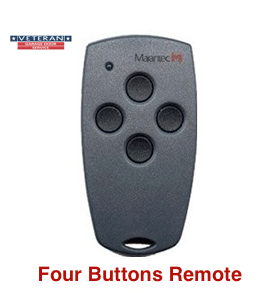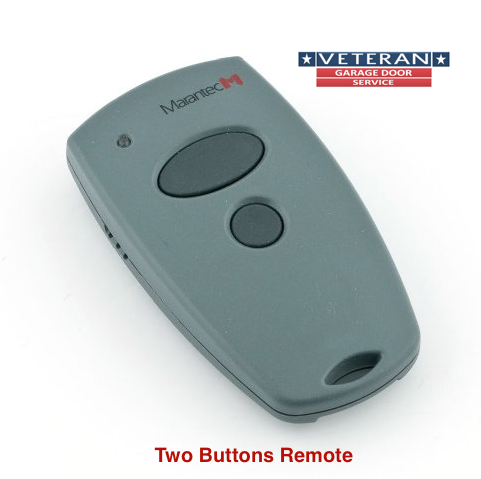 The instructions for programming Marantec remotes and keypads apply to almost all of their products pretty much from 2003 until present – there's not a lot of info on pre 2003 models. The first time we ever installed a Marantec opener was in 2003. And don't forget you will need your programming connector if you don't have one you might have to get one off the Internet from the manufacture.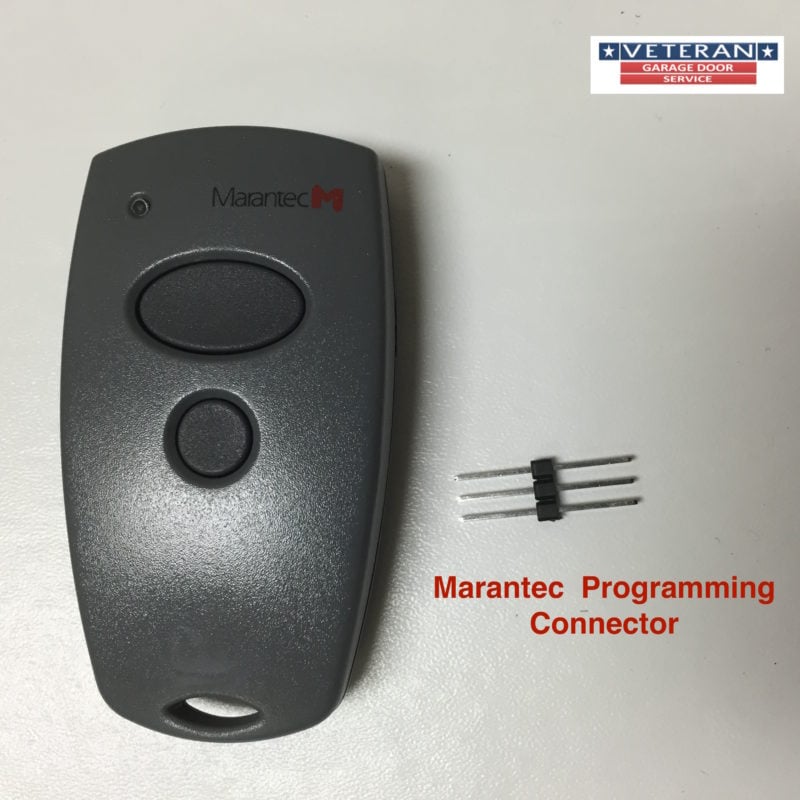 This is especially the kind of thing that make us think about some manufacturers make it so hard just to do a simple task like programming a remote transmitter because if you don't have the programming connector you're not going be able to complete the programming process.
Marantec openers are a little bit less expensive than your average LiftMaster and Genie opener so they have sold a good amount of them. We used to see a lot of them in Southern California, Dallas and Chicago but not so much in other regions. Marantec is most notably known for their high­ powered DC motors and the openers are digitally controlled and the rail systems are interchangeable so if you don't like your chain drive and you want upgrade to a belt drive then all you do is replace the rail assembly.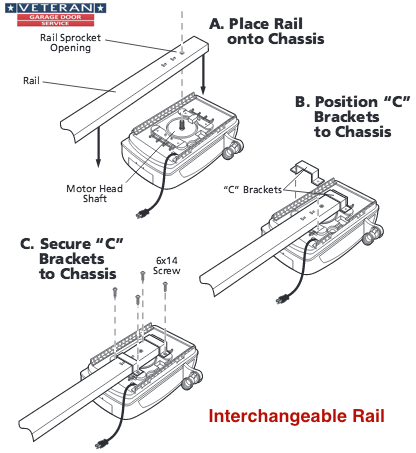 You probably will have to replace the rail at some point because Marantec up and down limit controls system relies on a small plastic piece clipped into the chain or belt driving the opener and they are notorious for breaking off and replacing this piece is not so easy. so just replacing the whole rail assembly is much easier way to go. also Marantec openers were also notorious for their receiver boards malfunctioning and not to mention the infrared safety beams would fail after a couple of years. We have witnessed that Marantec has rectified a lot of these problems in their new Synergy line of openers.
Below is a list of remote transmitters and openers model numbers that apply to the following instructions
Opener Model numbers:
ex2005, ex2007, M4500, M4700, M4500e, M4700e, M4900e, Q7500. Q7700, Q7900, Synergy 270, Synergy 370, Synergy 380.
Transmitter model numbers:
m3­2342,m3­2344, m3­3343 (345 Mhz), m3­2312, m3­2314, m3­3313 (315 Mhz) ML­143NL, ML­243­NL, ML­343­NL, ML­139­NL, ML­140­NL, ML­240­NL, ML­239­NL.
Transmitters come from the manufacturer with 2,3 or 4 button options. Each button comes with its own random code. If you buy an extra remote that didn't come with the opener unit you already have in your garage the new remote will have to be programmed to match the remotes you already have. Also if you lost or broke your original remote you will have to follow same procedure.
To code new remotes you will need a programming connector. If you don't have one or lost it you can get one from the Marantec website for about $1.00 and sometimes come with new remotes when purchased. Marantec openers have a programing cable attached to the unit. It plugs into a small slot on the side of the remotes and press the button and when LED light flashes it's ready to go. If you have multiple remotes or need to add a remote then use programing connector that connects the 2 remotes to each other and press active coded button then press desired button on new remote and when LED light flashes the 2 buttons are coded.
If you can't get any remotes to code to your opener unit than most likely your receiving board has gone bad usually caused by power surges. These receiver boards are easy to replace because they are not built inside the unit they just plug into the top of unit and are easily identified easily because the is a small antenna wire sticking out of the part that just pops out of the top.
The way to know if the receiver board is bad is none of the buttons on remotes, keyless pads or wall controls will not activate opener.
If you don't feel comfortable changing out a receiver board than call a professional and dont forget to ask them if they specialize in Marantec products because not all technicians are familiar with Marantec because they are relatively new to the market compared to the other garage door opener manufacturers.
How to program a Marantec Keyless/Keypad
The wireless keypad entry allows you to open your garage door by punching in a 4 digit PIN or personal identification number on the 10 key keypad that you can attach to most surfaces in any location on your home that you desire some homeowners like to put them in conspicuous places and some just put them outside right next to the garage door. You can use wireless keypads for up to 4 opener units with 4 different PIN numbers. If the keypad is on the outside of home they are made to withstand the elements.
The first step is to make sure batteries are still good. If you push buttons and LED lights don't light up the batteries are bad. Replacing batteries is pretty easy just unscrew screws on back of keypad and pull the old batteries out and take them to a store and match the numbers on the flat round watch type batteries. Once new batteries are installed you can proceed with programming keypad. Also you will need your remote to program keypad.
First step is to hold down the 3 button until you see the LED light up, this means it's ready. Hold your remote close to the bottom of the keypad somewhere near the 8 and 9 buttons the hold down on remote button that opens up your door until the LED on the keypad starts to flash then release remote button. Next input a four digit PIN and never use your address its the first code a thief will attempt. After pin is entered press enter button and LED light will light up for two seconds or so letting you know programming is complete. You will have to duplicate these steps for multiple code for other opener units you may have. Remember each button on your remotes will need a different PIN 4 maximum PIN's.