If you'd like to improve the look of your garage door, stains are an excellent way. There are some simple things you should know before getting started, however. This article will cover how stains work, choosing the right one, and whether you should contact a professional to get your garage door done professionally or do it yourself.
How do stains improve the look of your garage door?
Garage door stains can improve the look of your door in various ways. One of the most infamous ways is to use a wood stain. The stain is applied using a brush or pad that penetrates the surface of the wood. You'll need to remove the hinge pins if you're staining a hinged or sliding door.
Various stain choices are available, including water-based, oil-based, and gel-based. Some of these stains also have a polyurethane varnish, saving you time. The polyurethane varnish will help protect the stain and give it a shiny finish.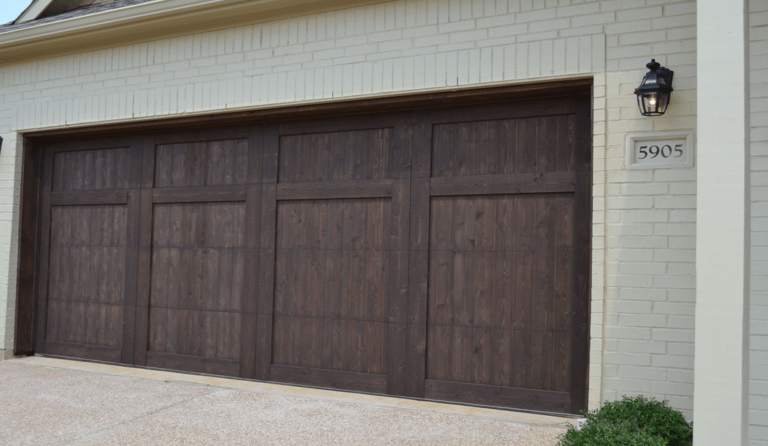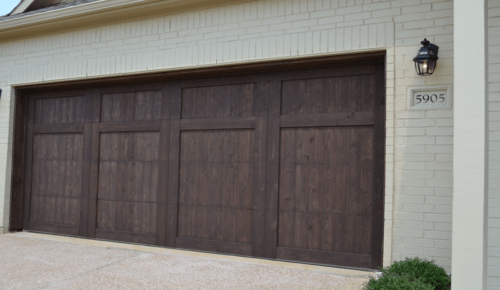 Can my garage door be stained?
Yes, your garage door can be stained. This can give it a new look and protect it from the elements. There are a few things to note before staining your garage door.
First, you need to come to a decision on what type of stain you want to use. There are water-based stains and oil-based stains. Water-based stains are easier to apply and clean up, but they don't last as long as oil-based stains. Oil-based stains take longer to dry, but they're more durable.
Second, you must ensure your garage door's surface is clean and free from debris. If there's any build-up on the door, it will prevent the stain from adhering correctly.
Third, you must decide how dark of a stain you want.
Before staining your garage door, ensure it's clean and debris-free. If your door is made of metal, you can use a power washer to remove debris. To clean the surface, you can also use hot water and soap. After a thorough cleaning, you can apply a second coat. This will hide unsightly scuff marks and general wear. It will also improve the appearance of your home.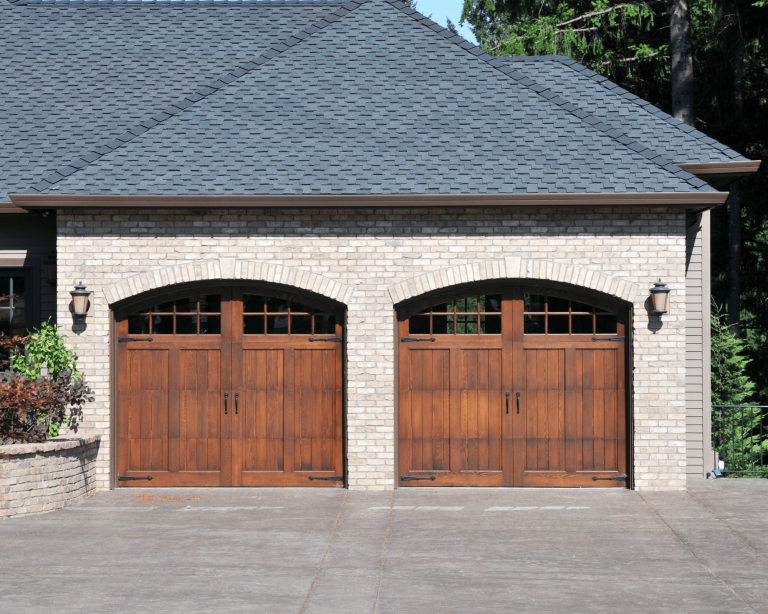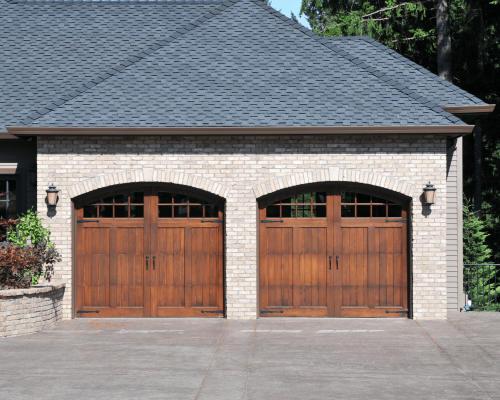 Can a metal door be made to look like wood?
Many homeowners are interested in staining their garage doors to give them a wood look. Can this be done? 
Of course, it can! Here's how it's done:
The first step is to clean the door with a degreaser and then sand it down. Once the door is clean and sanded, you'll need to apply a primer designed for metal surfaces. After the primer has dried, you can then use your chosen stain. Make it a point to follow the manufacturer's instructions for the best results.
With some elbow grease and suitable materials, you can easily change the look of your garage door from boring old metal to something warmer and inviting.
Is it better to have your garage door professionally stained? Or DIY?
When it comes to staining garage doors, there are pros and cons to hiring a professional and doing it yourself. If you hire a professional, they will have the experience and knowledge to do the job quickly and efficiently. However, hiring a professional can be expensive. If you decide to DIY, you will likely save money, but it may take longer to complete the project. There are also different types of stains that you can choose from, so do your research before making a decision.
You can hire a professional garage door staining company if you're uncomfortable doing it yourself. These services can give you a professional-looking stain job for about $200 to $1,000. They can also provide tips on improving your door's appearance using embellishments and overlays.
Conclusion
In conclusion, garage door staining is a great way to make your garage door stand out. It is also easy to do and requires minimal time and effort. You can find a variety of stains at your local hardware store. Make it a point to follow the manufacturer's instructions for the best results.
Veteran Garage Door Repair
3415 Custer Rd #103
Plano, TX
75023
(972) 432-5695